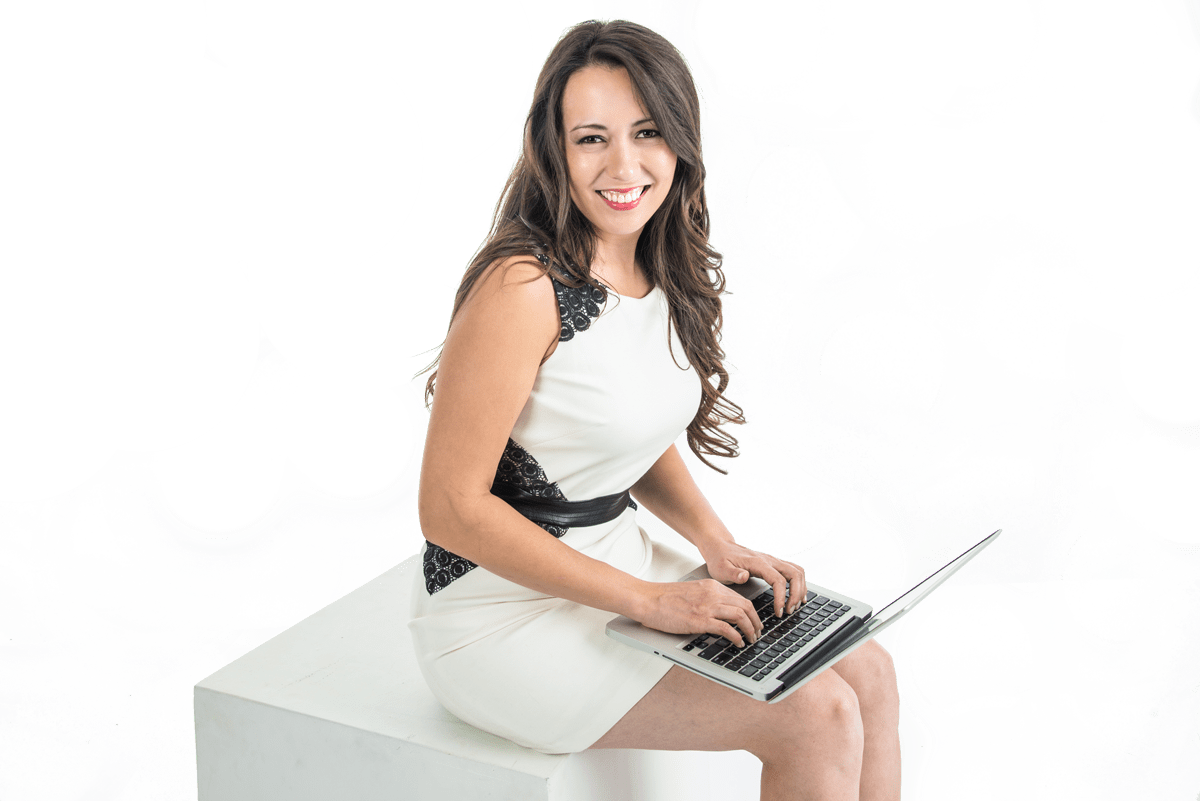 For the ambitious coach
who loves traveling, working on your business in a beautiful setting,
and creating some magic to quantum leap your business!
Does any of this sound like you?
You've created lead magnets, funnels, and copy, and even built an email list… but you're not attracting enough of the RIGHT clients into your business.
You want to scale your business to multiple six or seven figures, and you want to do it in a way that feels totally aligned (and in a way that you still have time for yourself and your loved ones!)
You believe in yourself on a deeper level – and feel like you are under-earning your potential!
You have a passion for empowering others and making an impact while you're here on this planet… and you want to create streamlined systems and a team to help you do it!
I totally understand...
I was in the same place for a few years, and all I wanted was to attract more clients, make more money, and make a bigger difference in the world!
It's time to assess your business and give you an upgrade…
If you are so ready for a breakthrough in your business, let's schedule a full day together so we can:
Assess your business and marketing strategies
Release anything that is no longer serving a purpose for you and the growth of your company 
Review your packages, pricing, and offers
 Refine and improve your messaging, client attraction strategies, systems & team
Create your clear and exciting growth plan!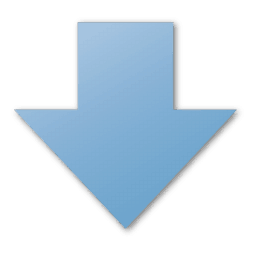 Let's meet in this gorgeous place…
Imagine us meeting in this beautiful, abundant setting… rolling up our sleeves and taking a deeper look at what's happening in your business. 
There's something refreshing and inspiring about being in a new environment that helps open up possibilities, and you can gain clarity and confidence about what you get to create next.  Think of this as your chance to create some magic and accelerate your business growth. 
Here is what you will receive:
30 Minute Intention Setting Call
within a week prior to your VIP Day to set yourself up for success!

Full VIP Intensive Day of training with Amy
customized to you, your vision and your business
Delicious
catered lunch and healthy snacks
and beverages throughout your VIP Intensive Day
Two, 45-minute private coaching sessions
to be utilized within the 60 days following your VIP Intensive Day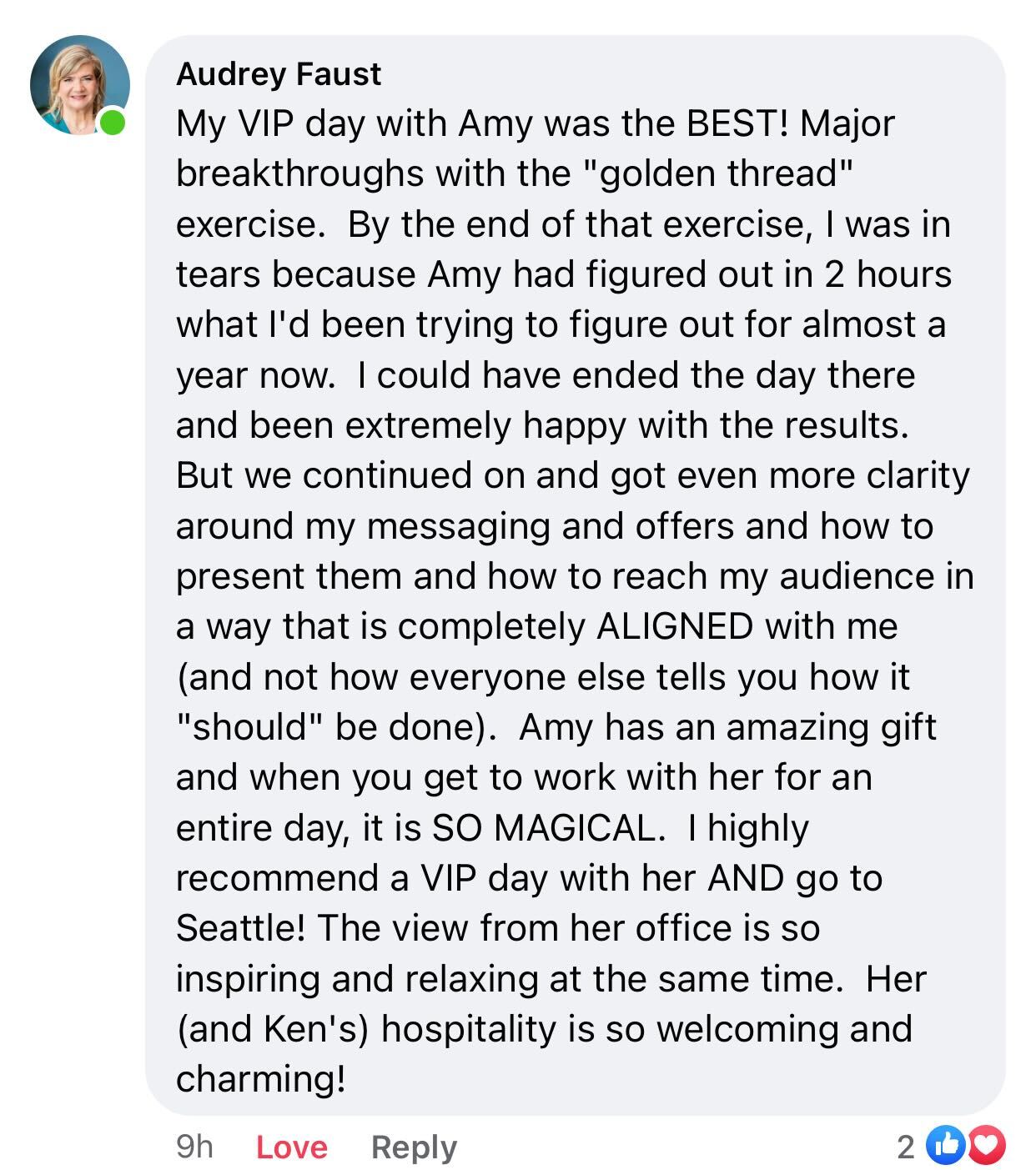 Listen to what Audrey has to tell about her experience: VIP Days are limited and always sell out…
Lauren Balukjian reflects on her VIP day with Amy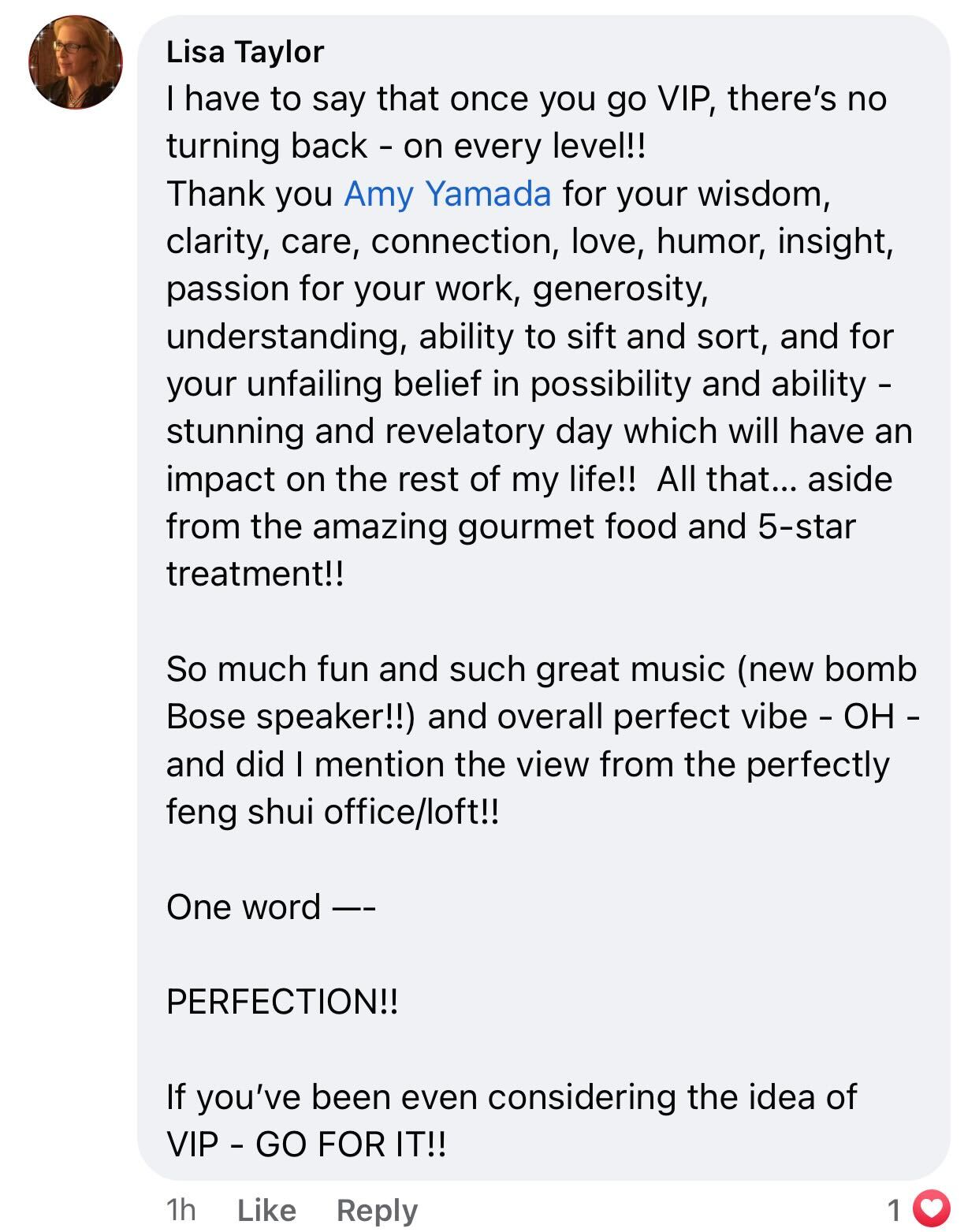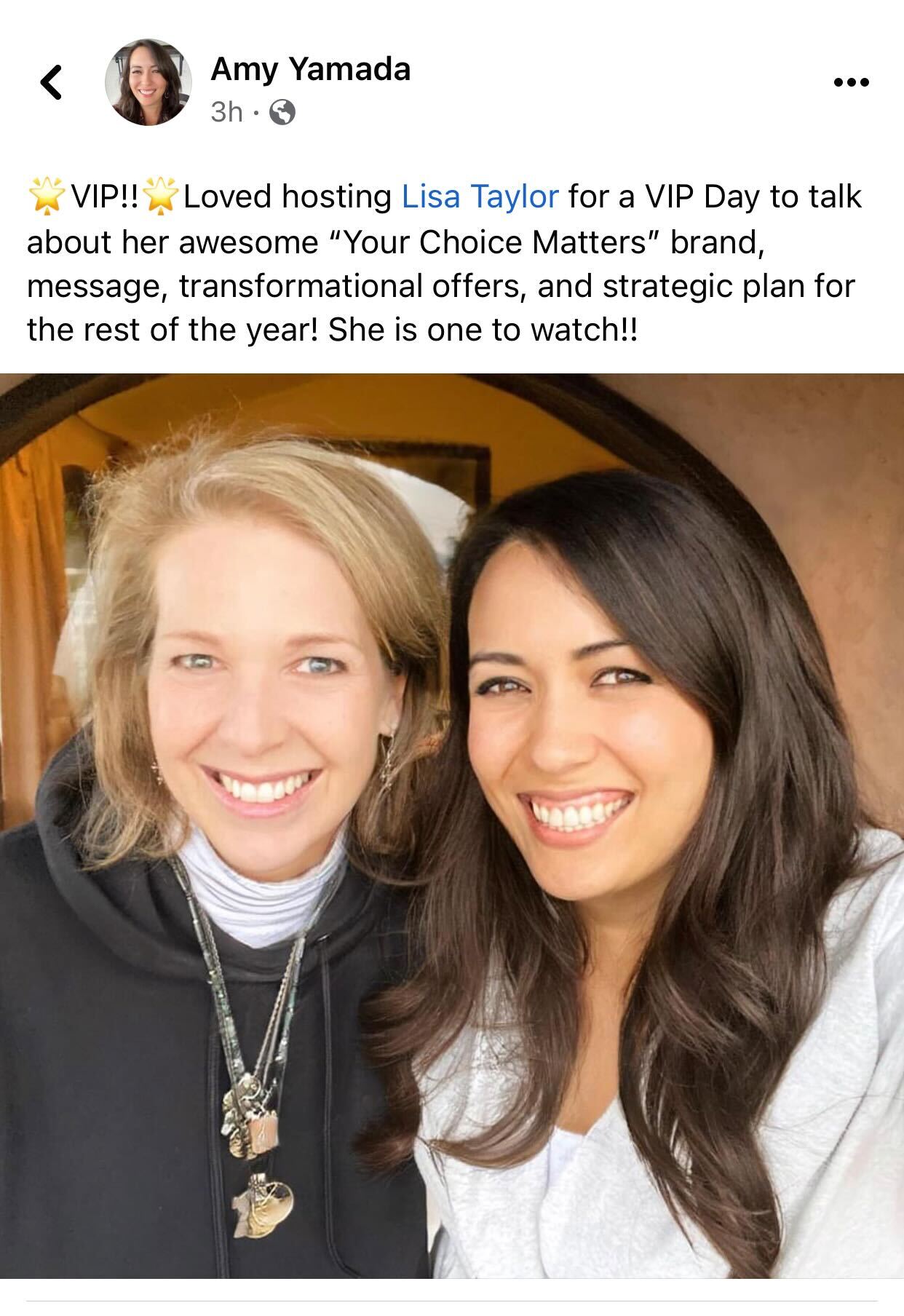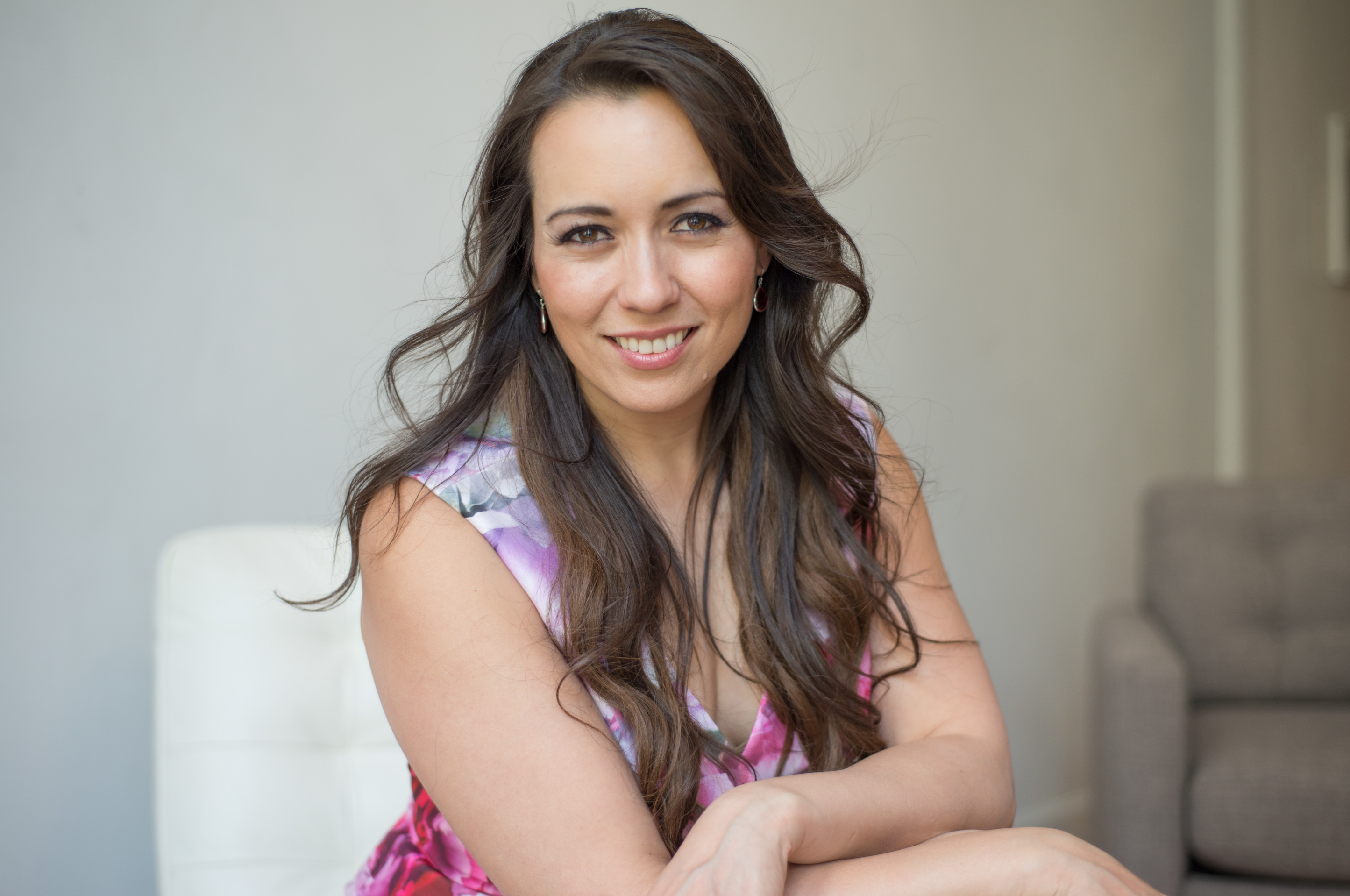 With over 22 years in marketing, sales, and business development, Amy Yamada will empower you to scale your coaching business to multiple six and seven figures
 through irresistible messaging, a clear growth plan, streamlined systems, and building a dream team to support you and your vision.
It's time to deeply connect with your authentic self, your vision, and those you are meant to serve, so you can make a bigger impact and bring your dreams to life!
Book a call with one of our team members,
and they will be happy to support you.