Join a room of other Powerhouse Entrepreneurs to get clear on your message
so you can attract more clients,
make a bigger impact, and scale your income.
STAY TUNED FOR 2020 DATES
LOCATION TBA
Discover a simple system that will allow you
to build deep connection that converts audience members into buyers. 
It's time to transform the hearts and minds of those you are meant to serve.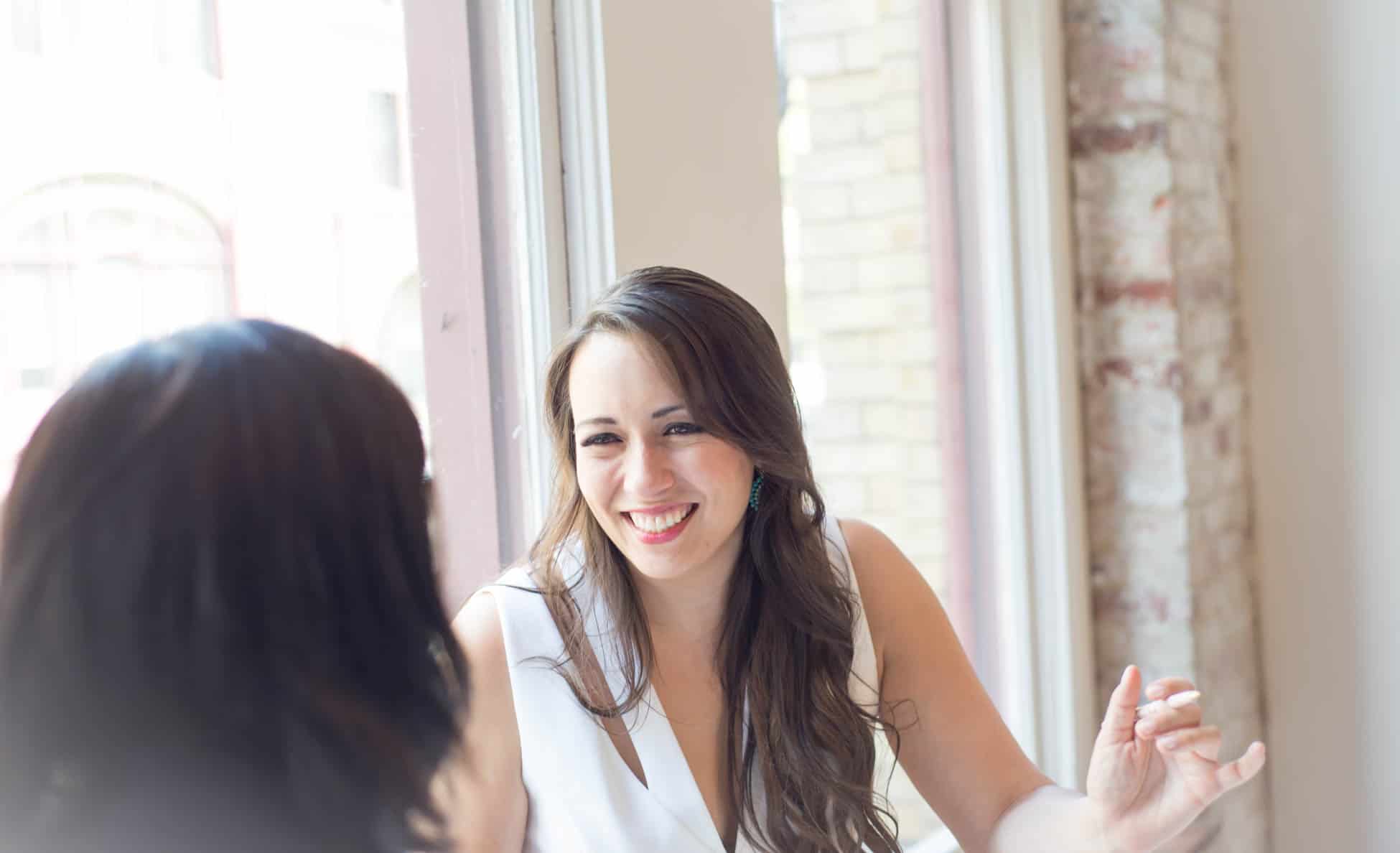 Deep connection comes from having the courage to be your authentic self, creating a marketing message and signature package that aligns with your ideal clients, and the ability to communicate it effectively. This leads to client attraction and high ticket sales – without feeling pushy or salesy.
discover the power of deep connection
Are you ready to attract more clients, make more money, and make a bigger difference in the world? It all starts with deeply connecting with yourself, your vision, and your audience… through authentic and love-based words and messaging.
Once you get these elements dialed in – and know how to communicate and deeply connect with your audience both online and in person – your message will amplify time and time again. I'm excited for you to Dream Big, deeply connect and learn the exact steps I've taken to build my seven-figure coaching business from the ground up!
the key that unlocks everything…
Deep connection comes from having the courage to be your authentic self, creating a marketing message and signature package that aligns with your ideal clients, and the ability to communicate it effectively. This leads to client attraction and high ticket sales — without feeling pushy or salesy.
It sounds simple because it is, but it's not always easy to build deep connections in our highly digital world. You really have to make it a priority. I'm giving you an opportunity to do just that. At Dream Big, you'll focus on building deep connections in every area of your business for 3 full days.
I'll be sharing my signature "Create, Connect, Offer" system with you. It was these simple steps that got me to break through to my first 7-figure year. Now, I'm so excited to share Create, Connect, Offer with you so you can have your next big money breakthrough in your business. Whether you're going for your first 6-figure year, multiple 6-figures, or you're working your 7-figure plan – join me in Santa Monica, California, for Dream Big 2019 and I'll show you the way!
xoxo
Amy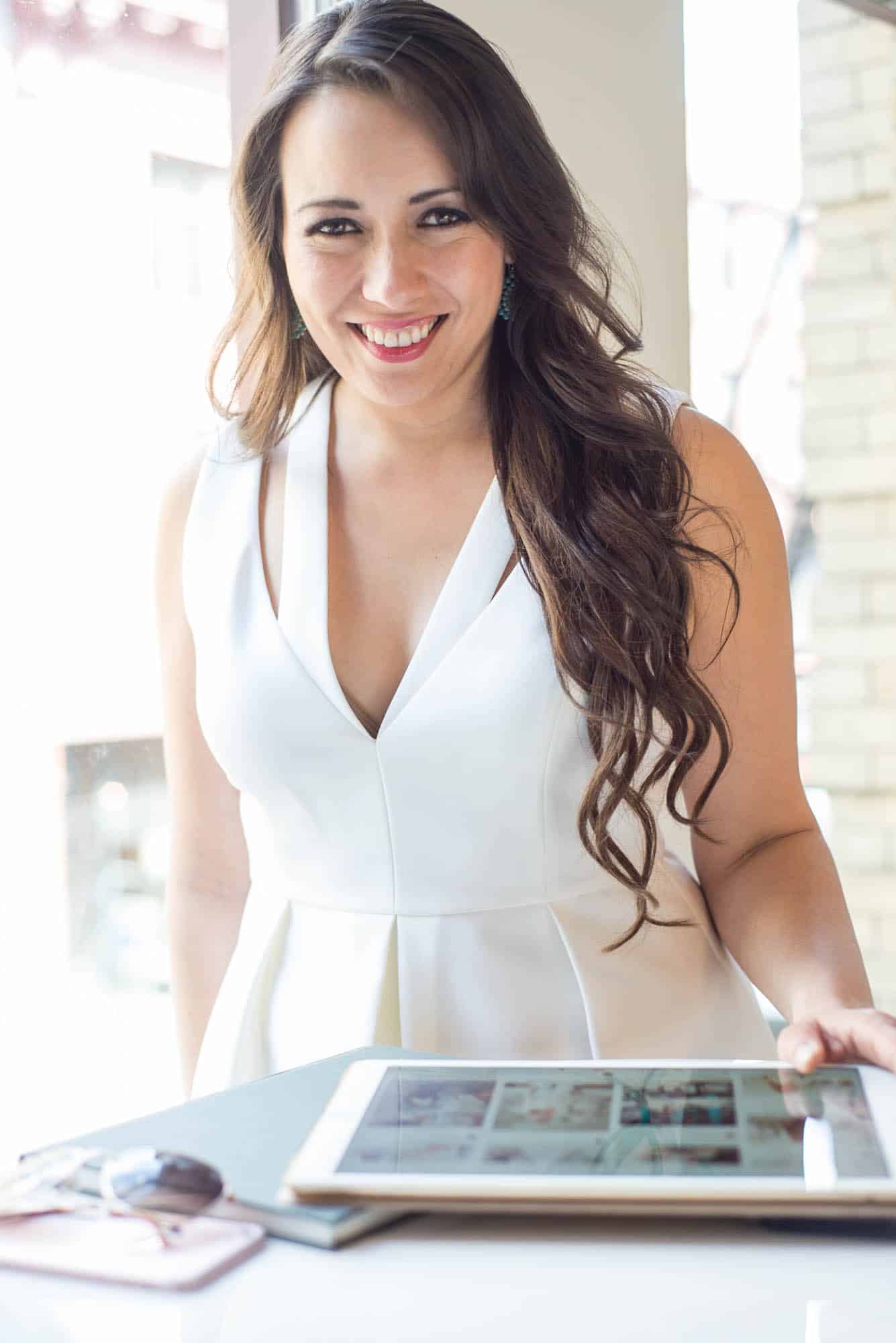 Dream Big is different than any other event out there. Join a community of powerhouse entrepreneurs for 3 days of business-building workshops, inspiration, and FUN. You will walk away with a clear marketing message, scaleable offer, complete marketing action plan, and a framework for effective, heart-centered sales conversations.
As a result, you will make a bigger difference in this world AND make more money.
Dream Big is the event for you if you…
Have already launched your business as a coach or service-based entrepreneur
Are super passionate about helping people in your field and want to make a huge difference
Have been in business for 1+ years
Want to take your marketing strategies, unique message, and speaking to the next level and desire a clear plan of what to do moving forward
Love connecting with other fun-loving, purpose-driven entrepreneurs!
Attend Dream BIG if you are ready to stop playing small and you want to take your message to the next level. It's time to scale your impact and your income!
This is your time to make a huge difference in this world and to achieve financial freedom along the way. I've shared my methods and framework with thousands of entrepreneurs who have gone from frustrated and confused to having a clear and simple plan of action for reaching their goals.
I will be revealing the exact, step-by-step approach I've used to make over 7-figures in my business – can't wait to share it with YOU!
what's unique about dream big?
This is an interactive, workshop-inspired event where I'll be teaching you the same strategies I teach my clients. You will be given complete formulas and you'll have the tools you need to implement them right away!
"I was in the middle of my sales cycle, going through a little bit of a lull with my sales. I had 2 weeks of very few sales calls booked for my team. After Amy's amazing workshop, we got over 10 calls booked from 1 email. One email! And we're still counting. Just one sale out of that single email means $10,000. I'm transformed and up-leveled in my business and really clear on my direction and purpose now."
Corrina S, Soul Wealth Coach
Amy's event was amazing! I've had my business for over 5 years now and I just got clarity this week on my messaging which is beautiful. Not to mention I've brought on one new client so far which is $7,500 in revenue! 
Cyndi O, Love Coach
let's take a moment…
to dream bigger…
The first step to breaking through to six figures and beyond is to declare a bigger vision, a bigger mission, and a bigger life! It all starts with YOU. Let's have some fun, create some magic, and make things happen. This is your chance to set yourself up for success in 2020!
I'm Amy Yamada, and I'm here to help you to deeply connect with yourself, your vision, and your ideal clients so you can create the impact and income you've always wanted!  
I'm here to take a stand for purpose-driven, heart-centered entrepreneurs like YOU who want to help more people and make more money. I'm excited to help you create a powerful marketing message, captivating content, and an in-person presence that attracts high-paying clients. Plus I'll show you how to have sales conversations that are not pushy or salesy!
As the owner of my seven-figure coaching business, and as a woman who has created luxurious transformational retreats, workshops, and masterminds, I'm happy to take you behind the scenes to share the exact steps I took to get here.  I am grateful to be able to travel and work from anywhere and spend time with people I love the most. Of course, I'll never forget what it was like to have already launched my business and worked hard to start expanding my online presence—and still struggled with making enough money to grow my business.
I was following all these amazing coaches online who said I needed to do all these different and complicated strategies to grow my business. I was ALL over the place!   After much frustration, I took a step back, looked at the big picture, and trusted myself to do what I had learned to do in my fifteen years in marketing and sales in the media.  
I created a premium signature package. I connected with my ideal clients. And I made offers.  And then I had my first $15,000 month, from selling my package to three clients. It was as simple as that… for me.
And then I realized that these THREE steps were what MOST entrepreneurs were missing!! The ability to create a premium package that is super appealing. The confidence to deeply connect with their ideal clients (and have them lining up to talk to them!!). And knowing how to make a highly valued offer that converts with ease.
So, I put myself out there with my "Create – Connect – Offer" system… and started to break down the steps for my Powerhouse clients – and they started to have their own breakthroughs, too!  It was so exciting to hear their feedback… and to know that my system was working for coaches, energy healers and light-workers, social media experts, and other service-based entrepreneurs!
I also began to expand my own business and hire an incredible "Dream Team" and know that together, we get to make a bigger difference. I am now working my seven figure plan and am excited to continue to make an impact for entrepreneurs around the world, so they (and YOU) can have your breakthroughs, too!
It's beyond you… it's beyond business! It's all about the Power of Deep Connection. I'm excited to breakdown my step-by-step "Create – Connect – Offer" system with YOU so you can take the guesswork out of it, simplify your action plan, and make a bigger difference in the world!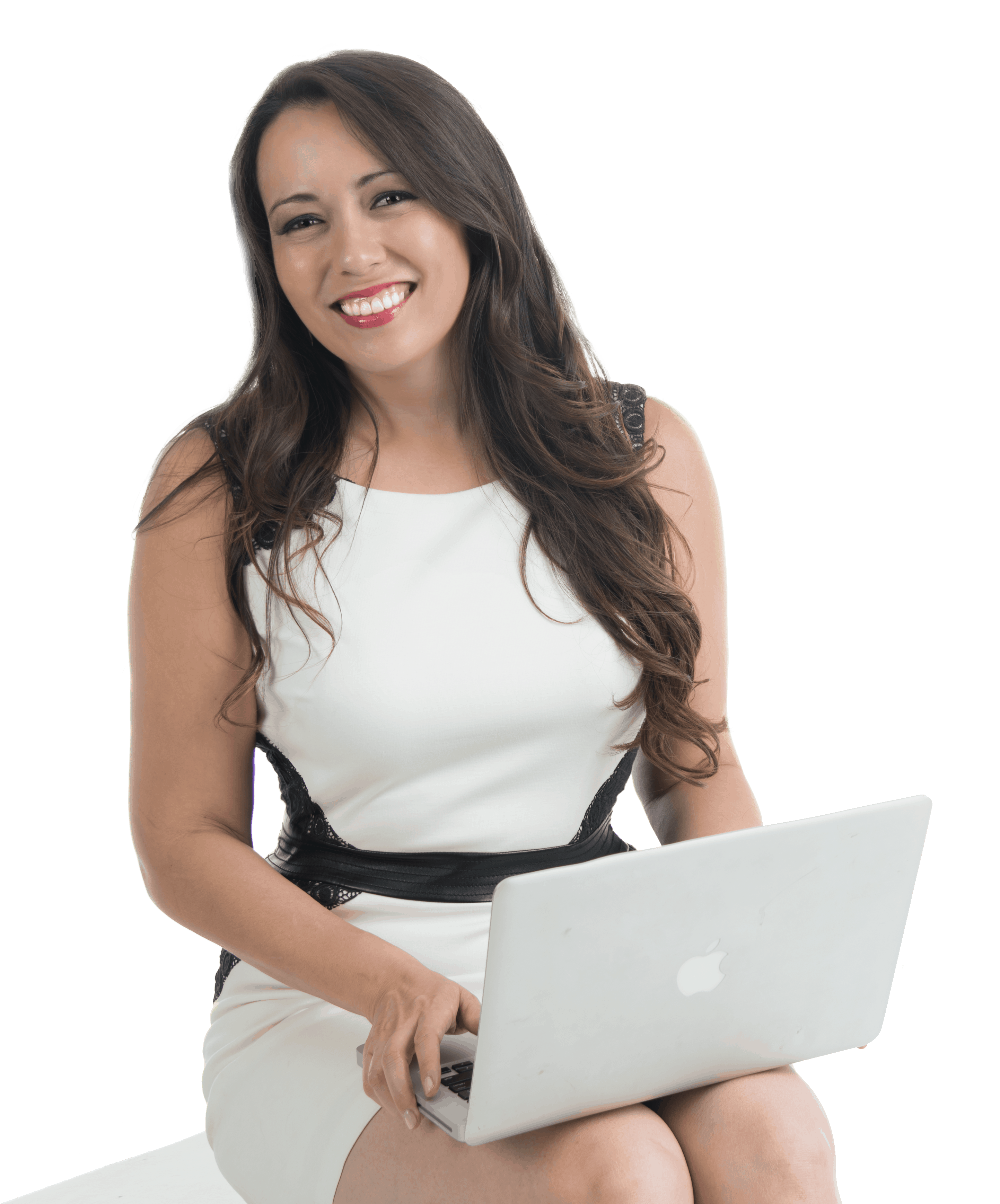 You've probably heard that the most successful people make decisions quickly and often. 
The best decisions are making decisions that are in alignment with your BIG DREAM.  Versus making decisions that are in line with fear, scarcity, lack, or uncertainty.
Choose to be one of the successful ones. Align your decisions with your BIG DREAM. That's what I do whenever I have an opportunity in front of me. I simply ask myself, "Is it in alignment with my vision? If so, I'm IN and I'll figure it out." 
I also believe in surrounding myself with the type of people I want influencing my mind. I often look at the people around me and ask myself, "Do they inspire me?" And the answer is always yes.
Surround yourself with the BEST people who believe in you, support you, and hold you to your HIGHEST self. That's what DREAM BIG 2019 is all about! 
You'll learn the 3 key steps to reach your dream level of business success!!
DAY 1: CREATE
Create your CLEAR message and upgrade your signature, premium offering.
It all starts with your message and your premium offer that supports the client's transformation. These are the two elements you need to scale your program.
It's time to unlock and share your amazing gifts with the world!
DAY 2: CONNECT
Deeply connect with your ideal clients online and in person.

Connection through your words and messaging across every platform is key to inspiring more ideal clients to move forward with you.
When you generously give through the power of connection to your clients, the right people will be called forward to work with you.
DAY 3: OFFER
Make your offer with ease and confidence – one-on-one or speaking from a stage!

When you focus on making a difference versus being attached to the sale – and you speak to enough people – you will reach your goals with ease… and have fun in the process!
It's time to take a stand for your audience and their visions and make sales a pain-free process.
Travel Information

COMING SOON