I've worked with hundreds of coaches, trainers, and service-based entrepreneurs,
and the TOP two questions they ask me are…
"HOW DO I FIND NEW CLIENTS?"
"WHAT ARE THE CLEAR ACTION STEPS I SHOULD TAKE TO GROW MY BUSINESS?"
So I decided to share my own secret formula in an easy-to-read e-book,
"My Five Step Guide to Find Clients Now."
In this guide, I'll show you how to…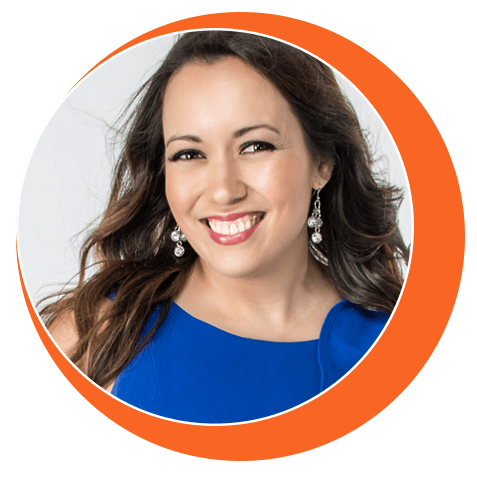 Coaches, trainers, and service-based entrepreneurs hire me to help them define and create their signature offerings, market themselves authentically online and offline AND how to sell their offerings.
Ultimately, I help them breakthrough any obstacles or limitations, dream BIGGER, take action, and achieve their highest purpose and potential!
"Not only will Amy help you grow your business, but more importantly, she will be an integral part of your personal growth, which is truly what makes your business unique and successful."
Amy Yamada coached me on how to create and execute a new successful outreach strategy of matching my vision, my audience and my financial goals to maximizing my daily efforts.
My first true business investment was hiring Amy Yamada as my coach. Amy's expertise and coaching style is just what I needed to spring me into action, and her invaluable support helps keep me accountable and on target while mapping out my growing company. I recommend her mentorship to any business owner who is just getting started, or looking to grow their existing operation. Come with your ambition, and she will help guide you to the goal. Thanks, Amy
Amy Yamada opened my eyes and left me feeling inspired to grow my business to the level I've always dreamed. I always look forward to our sessions and her fabulous bits which I like to call 'Amy-isms.' She keeps me accountable, challenges me, and inspires me in all of our endeavors.  I love and appreciate her positive attitude and how she always goes above and beyond for me. She's truly an expert in her field, a joy to work with, has an impeccable work ethic, and her attention to detail goes above and beyond. I look forward to having her in my toolbox for years to come!
I've been working with Amy for three years now and it's one of the best business decisions I've made.  Amy continuously keeps me focused, on track and accountable to my business goals and vision.  Thank you, Amy!
Amy Yamada has been a critical component in helping me launch my coaching business!  Thanks Amy!
I can't find the words to truly describe how I am feeling this morning to launch my website and open registration for The Gratitude Project 2016!  Your patience, compassion and support meant the world to me. Thank you for helping me bring my dreams to life!