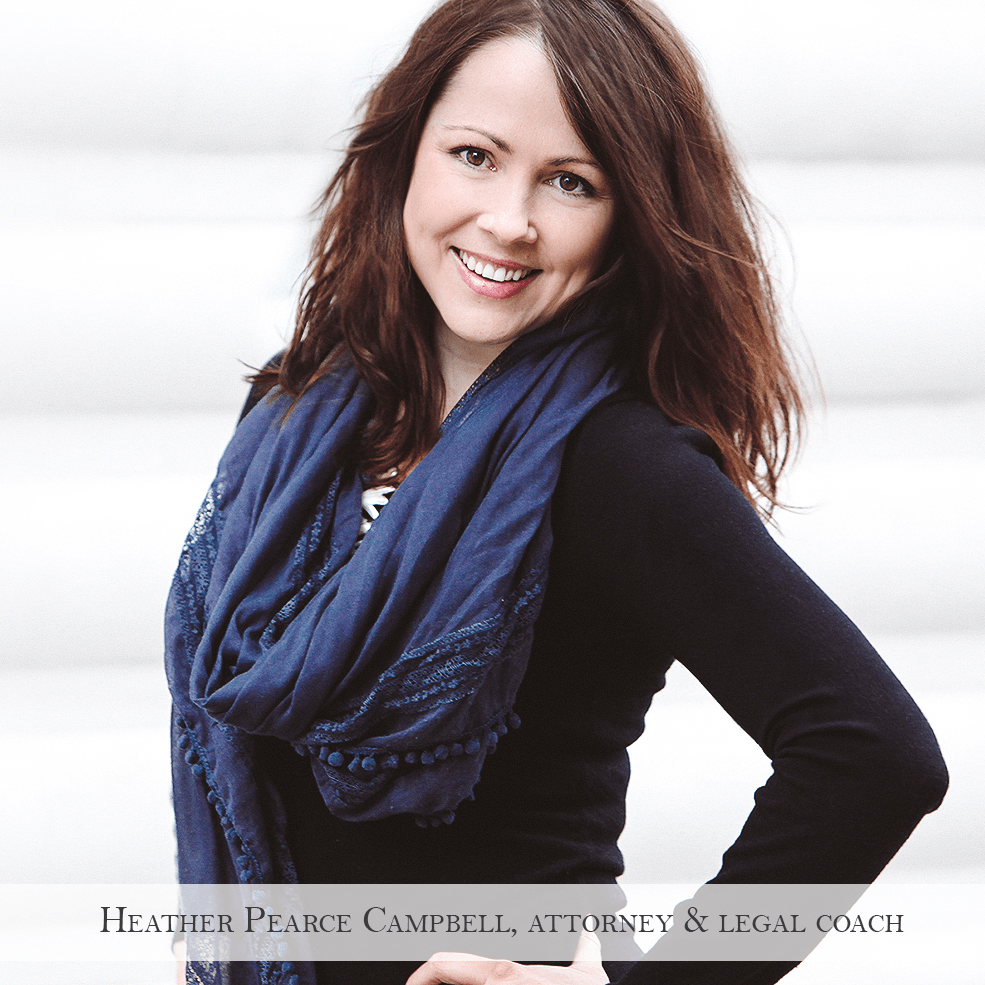 Is your business legal? Make sure you have THESE essentials!
by Amy Yamada
I recently interviewed Heather Pearce Campbell on one of my live training calls, with the theme:
"Build a Legally Legit Business: the Essential Legal Documents You Must Have as a Professional & Credible Entrepreneur."
Meet Heather
Heather Pearce Campbell is an attorney and legal coach. She can be found at www.legalwebsitewarrior.com.
Heather helps modern, online entrepreneurs armor up, i.e. get essential legal documentation in place quickly and easily so that they can stress less about the legal side of their business, and put 100% of their effort and heart into doing the work they love. After working with businesses for 13 years on a wide variety of legal issues, she built "The Legal Website Warrior" legal coaching business to better serve online entrepreneurs. As an expert knowledgeable in law and the legal issues businesses face, Heather helps clients understand what legal protections they need, which ones are appropriate for their unique business, and she helps them confidently make strategic business decisions that often have legal ramifications.
Heather loves the big, wide world of business, working with other passionate entrepreneurs, is a mom to a spirited, rambunctious little boy, loves wild, beautiful places that usually involve mountains, is married to a lovely, crazy scientist, and secretly dreams of having her own "DIY remodel" television show.
Now YOU can be "in the know" of what legal documents are crucial for YOUR business!
Want to learn exactly what it takes to protect your website and online content?  Get instant access to Heather's FREE gift:
Protect your online content
Learn about the various issues that are covered in each document and why it's important to have this basic level of protection
How/ where to plug these documents into your website
Be seen as a professional entrepreneur

Don't Be Shy
If we didn't answer all of your questions, feel free to drop us a line anytime.