Discover a 90-Day Fix that Profitable Coaches are Using
to Sell
High Ticket
in any Environment
During the summer of 2017, I had a lot going in my business.
I had a 6-figure coaching company where I served high-level private clients and had a year-long group program.
But halfway through the year, I had a thought…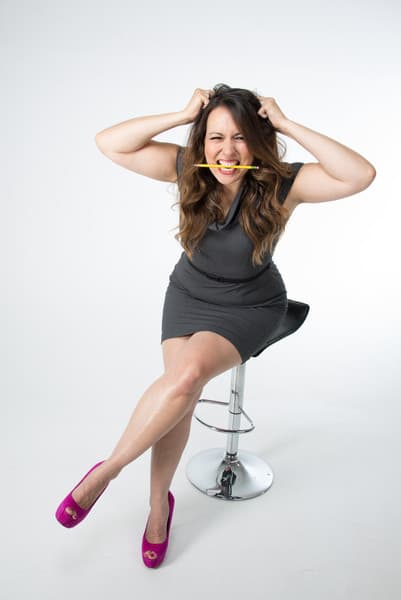 Why do I keep finding myself in a place where there's not enough cash flow?
Going into 2018, I decided to change it up big-time by shutting down a successful 6-figure group program that I had run for multiple years, so I could focus on hosting really cool live, high end retreats and events, AND setting a goal to hit 7-figures.
It was a scary decision because I felt like I was starting from scratch in a lot of ways AND I was declaring a much bigger goal than I ever had before.  As I was restructuring my business and rolling out completely new packages, I remember thinking to myself… "What if it doesn't work? What if I end up with zero clients and no money?"
By the end of the year, I had hosted 3 sold-out retreats, two live events for my mastermind community, a 3-day live event for over 150 people, and I hit my 7-figure goal.
Every time I've made a shift in my business…
Starting out to 6-figures…
Scaling from 6-figures to 7-figures…
And now…
Continuing to attract and sign clients in the face of uncertainty…
I see a common skill I come back to, again and again and again: creating and selling high ticket packages.
High ticket offers have been the backbone of my business model from day one, and I've developed a system around creating and selling high ticket offers that works. 
I've taught dozens of clients too, and it has worked for them as well.
Clients like Christina:
"Amy Yamada has been not only an angel in my life but a huge catalyst to shift me into creating abundance in my business. In our time together during my VIP session the most important thing that Amy did for me, personally, was that she truly saw me.
I could tell that she knew exactly what I wanted and how to illuminate the path to get me there. I couldn't have asked for anything more.
Yes there was strategy, and yes, there were specific step-by-step's on how to achieve my goals and even more than that, there was her belief in me.
I left with clarity around my messaging and my purpose in the world! I became more enrolled in me, by doing this work with Amy. And, I can honestly say, that she's a huge reason why I have hit six figures in my business this year. I'm so grateful for her generosity, for her heart, and for her commitment to not only all of her clients but for each of us as individuals. I am forever grateful, thank you, Amy Yamada!"
Christina M, Energy Intuitive, Shamanic Guide, Higher-Consciousness Channel
Clients like Tina:
When I first hired Amy as my business coach, I was scattered, unfocused and could not clearly put words to what services and products my business provided. In just a few months my revenue increased by 9 times, I had clarity on my purpose, impact and messaging, and I had a clear plan moving forward.
Amy leads with generosity, her leadership is inspiring, and she is the queen of deep connection.  I continue to work with Amy because I highly value her insight, I respect the way she runs her company and her team is TOP NOTCH. I have very ambitious goals for business growth this year and I know my success will be a direct reflection of my decision to invest in Amy's coaching. If you are looking for direction, connection, and creating packages that are so exciting that you enrolled yourself into the offer, then you need to connect with Amy. She has an infectious passion for her work and the way she pours into her clients is truly inspiring.
Tina M., Founder, VIBE Movement | Helping educators breath passion and purpose back into their day to day
I often get asked about how I've been able to go from working in the corporate world in a full-time job with benefits 
to going off on my own to build what has become a 7-figure coaching business.
I'm here to tell you that whether you're going for $10K months or 7-figures, or going for your first 6-figure year like Christina, it requires the same elements.
The ticket to your next level is selling high ticket offers.
High ticket is any offer at an investment level of $2000 or more. I've sold packages that are anywhere from $5,000 to $50,000. It's possible!
And I want to help you have a sales breakthrough,
even during a season where we are all staying home.
I've distilled the key elements from my ongoing programs into a powerful 3-month experience designed to only give you what you need to have a massive breakthrough in your sales and income. Join me for…
High Ticket Mastery
Here's how we'll create your sales breakthrough together:
CREATE
Create or upgrade your signature, premium offering.
Your offer and the message surrounding the offer is foundational to your success. You will create a super juicy package you feel confident charging high ticket for, and you'll know how to communicate the value so your prospect "gets it."
CONNECT
Deeply connect with your ideal clients online and in person.
Connection through your words and messaging across every platform is key to inspiring more ideal clients to move forward with you. I'll show you how to lead with generosity so you can attract clients who are a perfect fit for your offer.
OFFER
Make your offer with ease, flow, and confidence!
When you focus on making a difference versus being attached to the sale, and you make enough offers, you will reach your goals with ease… and have fun in the process! It's time to take a stand for your clients and make sales a pain-free process.
My Promise: Consider me your Coach and teammate for the next 3 months. I'll be pouring everything I have into you to support you in enrolling a new, high ticket client (and many more if you choose!).
To apply, click below to schedule a High Ticket Mastery session with me or one of my trained coaches.
I 
guided my client Lotus Sky through the same system I teach in High Ticket Mastery, and she had remarkable results too…
We created a 100% unique offer for her, and she went on to make $18K within 2 weeks and has continued to sell out the offering we created again and again (plus raise her rate).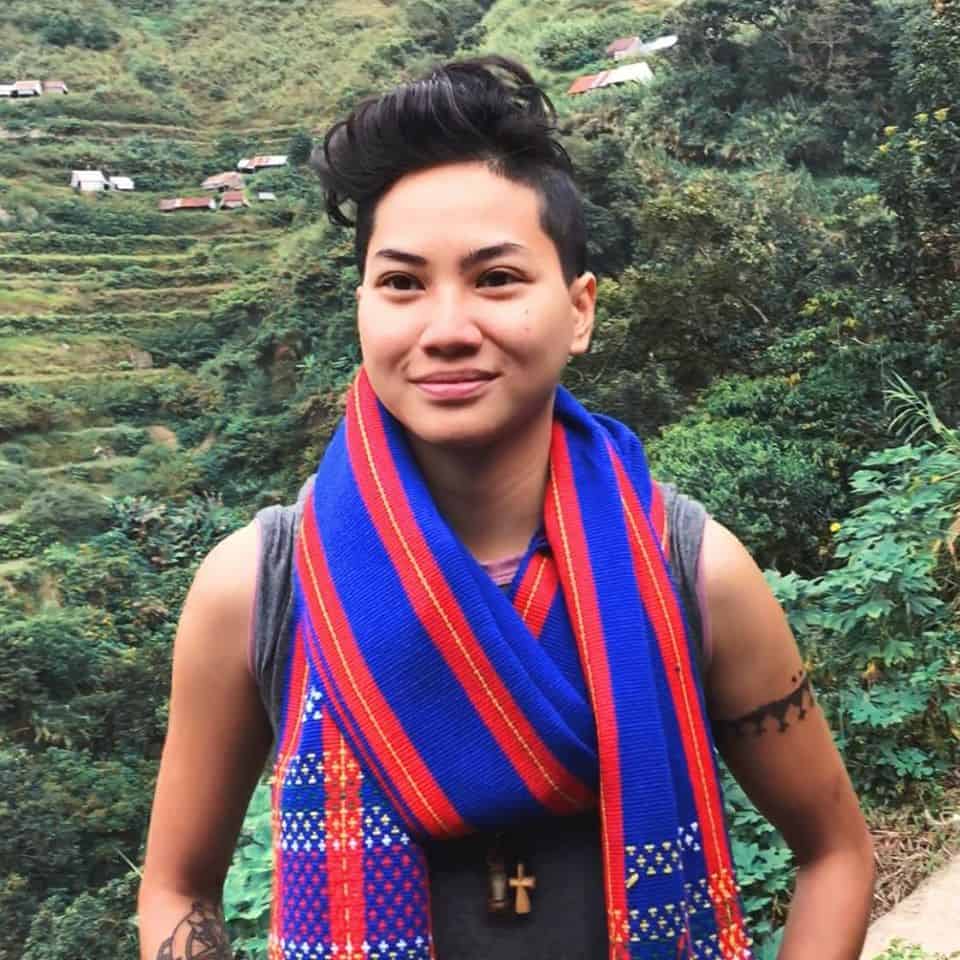 Lotus Sky
Amy's client
Transformational Musician &
Shamanic Servant
This is what she experienced...
"My VIP Day with Amy Yamada was LIFE-CHANGING. It was my first time working with Amy, and diving into a one-day intensive completely transformed me both personally and professionally and shifted the trajectory of what was possible for me to create in my conscious business…
...In just one VIP day with Amy, we turned my gifts into a clear and impactful offering, I was given invaluable coaching on how to message and market my offering so that it attracts my dream clients, and on how to enroll my dream clients in a way that is heart-centered and has them saying YES.
Not only did I come out with an amazing signature package that I was so excited and enrolled in, but most importantly, Amy guided me in claiming my FULL self, my WORTH, and what I'm meant to do in this world.
Because of that, I bloomed in my business, and my business took OFF. In just two weeks, I generated $18,000 in new revenue for my business and sold out Sacred Journey offerings for the rest of the year. The people I work with are experiencing incredible transformation working with me. And I am even giving myself a raise."
Here's what you will receive:
Three (3) months of sales breakthrough coaching so you can sell your high ticket offer with confidence
Eight (8) group coaching calls covering each topic you need so you can create and sell your high ticket package
One (1) 3-hour virtual workshop so you can create (or upgrade) your high ticket package
Three (3) months of access to a private Facebook group page for additional coaching, networking/connections, feedback, and fun as we create your next sales breakthrough
One (1) day live virtual retreat to practice your high ticket enrollment conversations, storytelling and deep connection with your ideal clients so you can sell your high ticket offer to even more ideal clients.
Access to our members' only Powerhouse Vault from the moment you say "Yes" to the end of the High Ticket Mastery program, including training and downloadable worksheets, templates, scripts, and tools to support your business.
Who is this for?
High Ticket Mastery is perfect for you if you:
Are a coach or service-based entrepreneur who has already launched their business and has worked with a couple of clients

Are super passionate about helping people and want to make a huge difference

Want to sell high ticket offers with ease, confidence, and flow and desire a clear plan of what to do to make that happen
Apply here by booking your NAME call if that's you.  Click to Schedule.
Why should I focus on this now? I already feel weird about selling during this unique time in history...
Just the fact that you're thinking about this tells me that you care about others and you are being mindful of current events. If you have an offer that can help people and you want to continue serving them, it's a disservice to not offer it. You moving forward in your business means you are lighting the path for others to have a brighter future – and you are keeping the economy going…. So you are contributing to the solution versus the problem.
The key is to build a bridge between what you offer and the challenges/struggles of what people are going through in this current season. It's totally possible and do-able, no matter what you are offering.
What if I can't make it to the live calls, workshop or virtual retreat?
No problem! You'll have the schedule in advance so you can clear your calendar, but in the event you can't you will have on-demand access to the recording and you can get support on your questions via the Facebook group between calls.
I've already tried to sell high ticket and it didn't work. How will this time be different?
If you have a vision of selling high ticket in your business, you owe it to yourself to keep going. I promise you it will click. The system I teach within High Ticket Mastery is simple. You don't need a big list or audience to make it work. But you do need a willingness to connect with people on a deep level and build relationships. This is heart-centered sales, when you master it you'll never feel salsey again!
"Amy Yamada has been my business coach for over a year now. I owe much of the growth and experience I've gained over this time to her dedication to my success. Amy has a way of honing in on exactly what the needed next steps in your business are. I am experiencing more bookings on stages, my first retreat was a success, I am more connected within my industry, and I always feel supported in the growth of my business. Before working with Amy I had never hired a business coach. I now know hiring Amy was the best decision that I made in 2019 and I will never go "solo" again. If you have the opportunity to work with Amy Yamada do not hesitate!"
"I had the pleasure of working with Amy as she was preparing her talk for an event. She is a thoughtful, smart, on-purpose coach who is truly up to something big. Her generosity is trumped only by her pure JOY and love for life and connecting others. Amy is an excellent speaker, coach, and leader, and I highly endorse her as a speaker and as a coach. I had the pleasure of experiencing her coaching personally as we worked together – she believes in client transformation and that we hold the answer inside of us already, which allows for an even greater personal transformation and more tangible results. I look forward to a long working and personal relationship with Amy and look forward to watching her expand her speaking platform and her business! "
"One of the best decisions I've made in my business is hiring Amy Yamada as my Business Coach. I was at a place where I wasn't sure if my next step would really help me scale the way I truly desired, and a part of me had a lack of belief. I asked myself: "Does the world really need another branding agency?"
So, Amy invited me to borrow her belief in me. This in combination with tangible strategies and the support of her team, helped me breakthrough to my first six figures and launch a new mastermind that was never on my radar, but is now my happy place! If you're a purpose-driven business owner and you're ready to scale, you need to connect with Amy. She genuinely cares, will take a stand for you, and knows her stuff."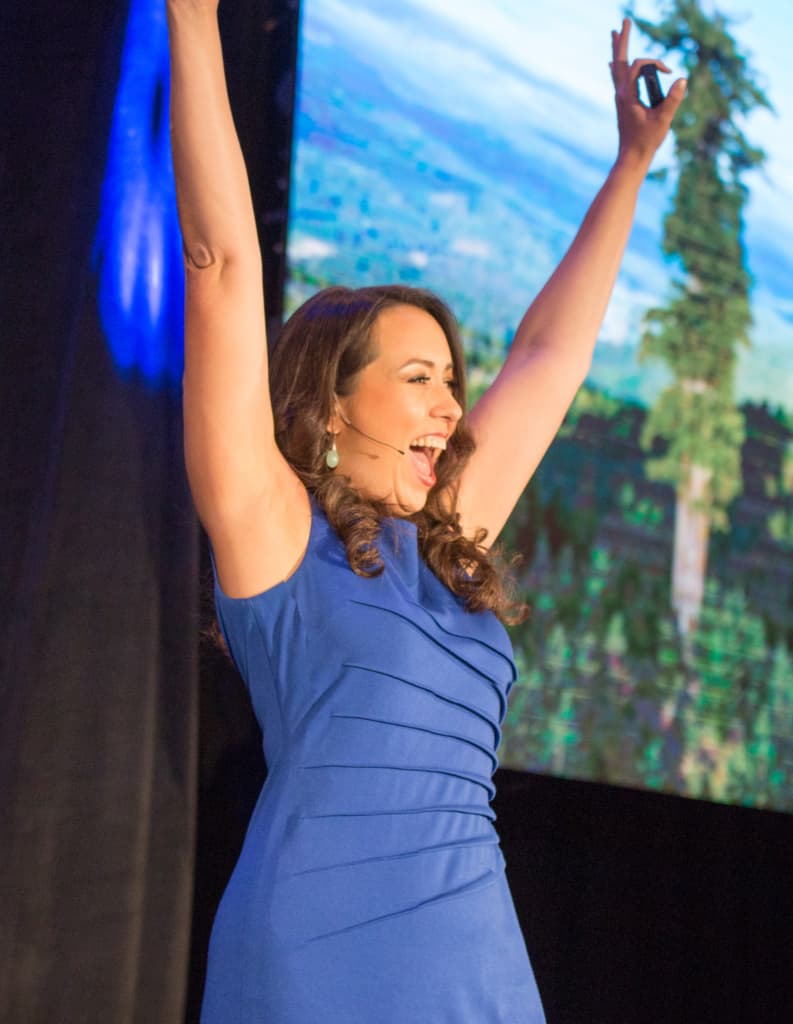 Join me for 3-months. We start in September. Come December, we'll be celebrating your record sales!
Apply now by booking your application interview call.