Join Amy Yamada in her exclusive interview with
Kris Jones
founder of Pepperjam, Investor & Author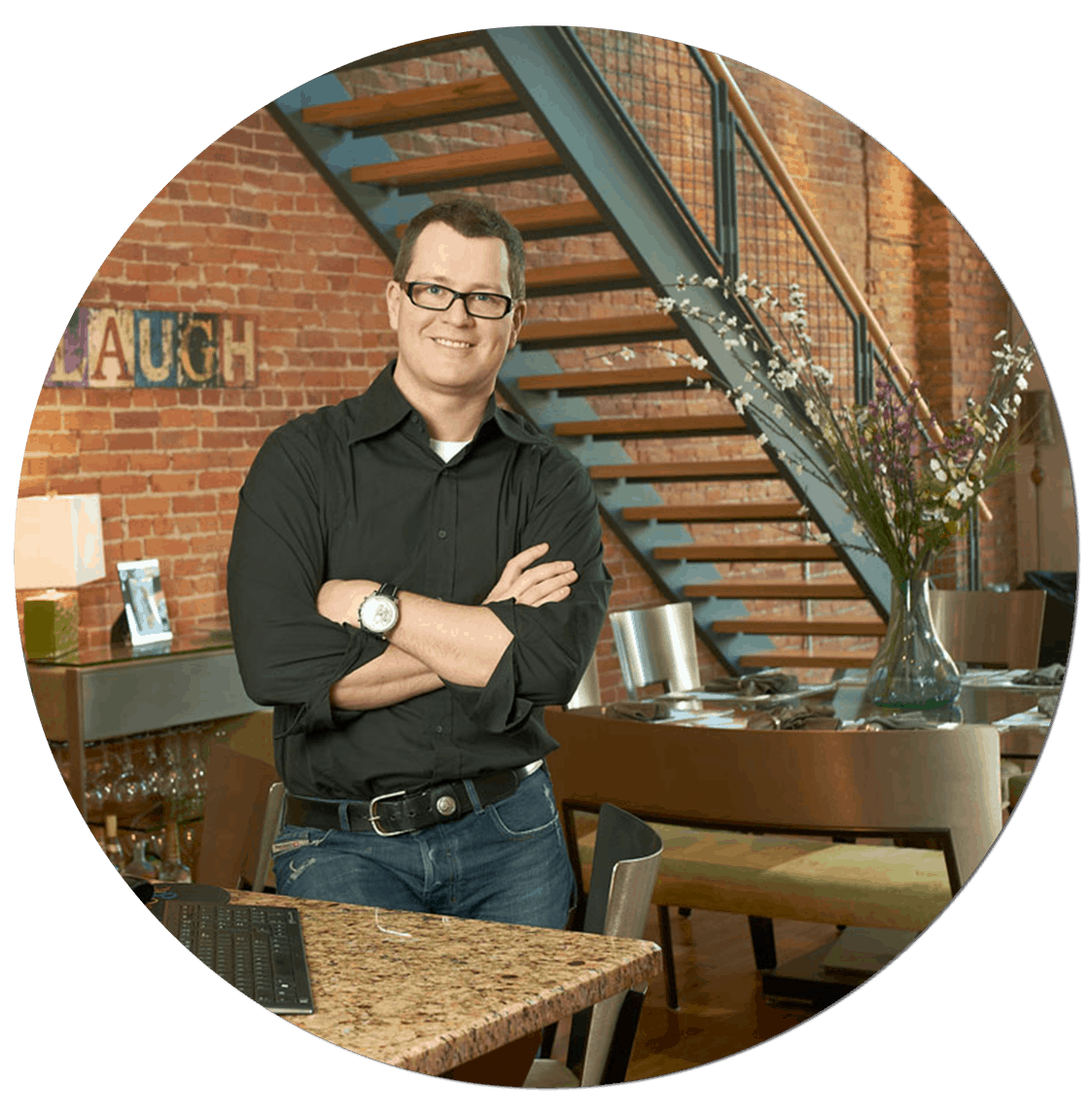 Kris is a serial entrepreneur, best-selling author, angel investor, and accomplished public speaker. Kris was the founder and former President and CEO of Pepperjam, a full-service internet marketing agency and affiliate network he founded in 1999 and sold to eBay Enterprise (NASDAQ – EBAY) in 2009. During Kris' tenure at Pepperjam he led the company to three consecutive Inc. Magazine Fastest Growing Company recognitions (2006, 2007, 2008) and dozens of additional awards and honors. Kris is a contributing writer for Forbes, Inc., Fast Company, Business Insider, and Citi Bank Financial. Kris has been quoted as a business and marketing expert in over 50 publications, including the Wall Street Journal, Entrepreneur Magazine, Huffington Post, Business.com, Fox Business, Mashable, Black Enterprise, and Success Magazine. In 2010 Kris founded an early stage technology investment fund and incubator called KBJ Capital, which includes 15 portfolio companies including French Girls App, LSEO.com, Yumm.com, LavCup, APPEK Mobile Apps, VigLink, Pathmapp, Highlighter.com, Internet Media Labs (now oneQube), Internet Marketing Ninjas, andReferLocal.com. Kris' portfolio has raised nearly $30 million from influential venture capital firms such as Google Ventures, First Round Capital, Emergence Capital, Founders Co-Op, and TechStars. Prominent angel co-investors include former MySpace CEO and current CEO of Science, Inc. Michael Jones, TechStars Cofounder David Cohen, Singer / Actress Christina Milian, and NFL Defensive End Larry English. Visit Kris' speaking page to book him for your event or to review a list of upcoming and previous public speaking appearances.
A foremost Internet marketing expert and entrepreneur Kristopher is a frequent keynote speaker, panelist, and moderator at leading national and international interactive marketing, technology, and investment conferences. In addition to speaking to business owners and fellow technology buffs, Kristopher has delivered dozens of inspirational speeches to thousands of college students at prestigious colleges and universities around the United States. Kris was the May 2015 commencement speaker for a branch campus of his alma mater Penn State University. See videos of Krishere. With nearly 100,000 copies sold Kristopher is the author of the best-selling book: "Search-Engine Optimization: Your Visual Blueprint to Effective Internet Marketing," which was originally published in 2008. Most recently Kris released theThird Edition of SEO Visual Blueprint (April 2013), which is available at all major bookstores throughout the United States, Europe, and Canada. In 2014 Kris published the book "Local Search Engine Optimization – Crush Your Competition by Outranking them on Google." Kristopher was recognized in 2008 as a finalist for the prestigious Ernst & Young Entrepreneur of the Year and was a previous Entrepreneur of the Year by Bank of America (2005). Jones has been recognized as one of the "Top 20″ Business Leaders in Northeastern, Pennsylvania under the age of 40 by two separate organizations (Times Leader and Northeastern Pennsylvania Business Journal). In his free time Kris enjoys traveling, reading, and giving inspirational speeches to young professionals, students, and entrepreneurs. Kris very much enjoys serving on several academic and non-profit advisory boards and has previously worked as a senior staff member to Congressman Paul E. Kanjorski (PA-11).
Kristopher participates and has served on numerous technology, educational and non-profit Board of Directors and Advisory Committees, including:Misericordia University Board of Trustees • Misericordia University Board of Trustees (Member of Executive Committee; Vice-Chair of Nominating Committee) • WVIA Channel 44 / PBS Broadcasting Board of Directors • Great Valley Technology Alliance (past Co-Chair) • Northeastern Pennsylvania Technology Alliance • Penn State University (WB) – Department of Information Science and Technology • Albany Law School Alumni Association • Pennsylvania Keystone Innovation Zone (KIZ) • CAN BE Business Incubator • Luzerne Foundation Millenium Circle, • Make a Wish Foundation "Wine for Wishes" • United Way At the ages of 38 and 35 respectively, Kris and his wife Robyn were awarded the 2014 "Community Philanthropist" award by the Volunteers of America. Robyn serves on the boards of the American Red Cross of Wyoming Valley and is the past chair of the Wyoming Valley Volunteers of America advisory committee. She also has chaired the Luzerne Foundation Millennium Circle fundraising committee and in 2015 was the chair of the Montessori of Wyoming Valley annual fundraiser helping children with financial needs receive a Montessori education. Kris and Robyn reside in Shavertown, PA and Harvey's Lake, PA with their sons Kris Jr. and Jackson, daughter Lauren, dogs Bentley (French Bulldog), Lucy (English Bulldog), Max (English Bulldog), himalayan cat Persy, and 14 large Koi fish. Check out Kris and Robyn's photo stream to get a glimpse into their exciting life. Kristopher received a Bachelor of Arts from the Pennsylvania State University, a Master of Science from Villanova University, and a Juris Doctorate from Albany Law School.