POWERHOUSE TRAINING CALLS
April 3, 2018
1st and 3rd Tuesdays of each month at 1pm PST (4pm EST), unless otherwise noted
Join calls live to get the most from them, ideally on video (to create connection)
watch replay
Intro
Housekeeping Notes:
Let Becca (admin@amyyamada.com) know if you're not in the FB group yet
Eliminate distractions + take notes
 Get private coaching vouchers
Susan = helps with clarity, action steps, and accountability
Ken = where do you want to spend more of your time doing (and alternatively, what do you want to do less of), and then coming up with blueprint to make it happen. Really breaking it into tangible numbers. Reverse engineering and coming up with specific tasks you can do to hit your revenue goals (how many calls you need to make, and making sure pricing is in alignment with that, etc…)
We are here to hold you high, have it be fun, and collaborating together!
Big request – if you book a call, put it in your calendar, be present/open/coachable, show up on time
We'll have access to the replays

One way is to listen to them by date – the entire call
Another way is segments of the call will be organized by "Create" "Connect" and "Offer" topics – to be in line with Amy's "Create, Connect, Offer" approach

Facebook group page

Connect with us
Share updates
It's not just about what you get from a program – it's how you contribute and practice generosity
Ask questions – what is really relevant in your question (for me to get the best result/answer to my question, how can I be clear with my question?)
If you want accountability – post what you're going to do, and by when you're going to do it
Not a promotional page – practice leadership and getting the result you want if you like to post something you're working on (i.e. opt-in page, sales page, etc.)
Once per week we can do a Marketing Monday and everyone can comment with what they're promoting

First Mastermind is May 10th-11th in Seattle – info in FB Group Page (Becca is your concierge for this)
Why would I not choose to be a success story?! You're ALREADY investing. So, who are you going to show up as in this program? In this community?
Invitation = Select an accountability buddy – try it out for a month or two. Every week, jump on a call to connect and share what we've accomplished (split time evenly), what we're focusing on for the next week, and where we could use support. Be consistent. Be committed. Complement one another and bring out the best in one another.
 Anytime you're in a training and you find yourself thinking "I already know this." – the problem is that when ego takes over, you miss out. Even if you've heard the same training before, consistency and frequency works, and you're at a different vantage point now than when you last heard that training.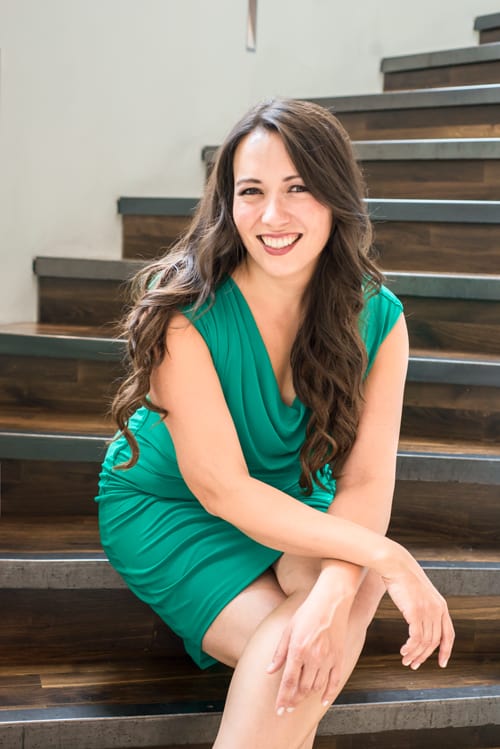 April 3, 2018
Watch the Replay
Question
Think about what you're best known for or what you would like to become best known for + write it down "I am best known for ________________."
Members are known for:
Amy Swiniarski (Angel Amy – from Massachusetts) – best known for messages from angels, spirit guides, and loved ones from heaven
Amanda Brazel (North Carolina) – best known for social media marketing and online marketing for service-based entrepreneurs
Barbara Nakatomi (California) – best known for being friendly, and helping people solve their problems
Sheila Walsh Dunton (California) – best known for inspiring moms to create healthy foundations and thriving families
Cece Cruz (California) – best known for inspiring everyone through art to creatively connect to their passion
Gustavo (NYC) – best known for bringing people into a space of being grounded, safe, and discovery of true self
Kate Robbins (California) – best known for nurturing people through major life transitions and inspiring them to find a sense of ease and grace through those challenges
Barb Cool (New York) – best known for catching details and making stuff happen
Evren Suri Westhead (Vancouver, BC) – best known for becoming mentally and physically strong by mastering sub conscious
Sonia Bueno (Dominica Republic) – best known for helping women fully know and trust themselves and be their authetntic self through energy work
Jess Jacobsen (California) – best known for helping business diriven entrepreneurs build social media presence
Kelley Wolfe (Arizona) – best known for connecting women to their inner peace and serenity
If you're watching replay – post your response in the FB group and we'd love to see you in future live calls!
Create, Connect, Offer = always starts with your vision
Consistently reconnect with your vision, because if you're not clear what that looks like, it's hard to know where to go
We may only see the first step, and that's okay. We're here to help navigate that alongside you and co-create with you, and it starts with clear destination of where you're heading
If you're feeling the "I don't know" come up, then "what do you know for sure?" Or "What do you know for sure you want your daily life to look like?"
Writing Exercise
(take a moment to start journaling, and leave space to add to this later):
What is the impact you want to make in the world?
What would you like to see happen by the end of these next twelve months? 3 big things you'd like to see come to fruition within next twelve months
What would you like to see happen in the next 3 months?
What would you like to see happen this month?
What would you like to see happen this week?
Action Steps
Over next two weeks (between calls) – carve out 15 minutes each night to plan out your next day (be clear with intention, have more restful sleep because you're setup for success) – what on this list would feel great to accomplish tomorrow? Be honest with how much time it will take to complete
Create a vision board and post it to group before our next call (example: https://www.instagram.com/p/BdeEIH-hyaR/)
There are 7.4 billion people on this planet, and you will connect with only 0.000001% of them. Make every connection count.
Amy Yamada, your business coach
Contact Becca with any questions:
admin@amyyamada.com