for the 
"High Ticket Package Sprint"
3-Hour Live Workshop!
I'm so happy for you that you've snagged a spot — because you can walk away from this training with a high-ticket package you can sell RIGHT AWAY!
Make sure you put this in your calendar so you don't miss it …
there are NO replays!
Add to Calendar
01/21/2021 9:00 AM
01/21/2021 12:00 PM
America/Los_Angeles
High Ticket Package Sprint Workshop
Description of the event
https://us02web.zoom.us/j/89199023534?pwd=eFY3VUI3K082cmpzdWVUZVRMTEtSQT09
Add this event to your calendar for

Thursday, January 21st,

9am – 12pm PST
Join our FREE Facebook Community, High Ticket Coaches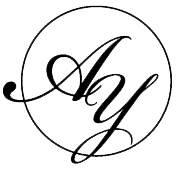 Disclaimer: Sales figures and results listed above in our marketing material are not typical. We make no representations or guarantees that you will achieve any results or earnings as a result of using our services or products. Any examples or statements regarding earnings or income made by Amy Yamada, LLC or its advertisers, sponsors or affiliates, are provided as examples or estimates only of what we think might be possible.
©2021 Amy Yamada LLC – All Rights Reserved | Privacy Policy | Terms of Use