Infuse Authenticity into Your Marketing Message with ChatGPT : 5 tips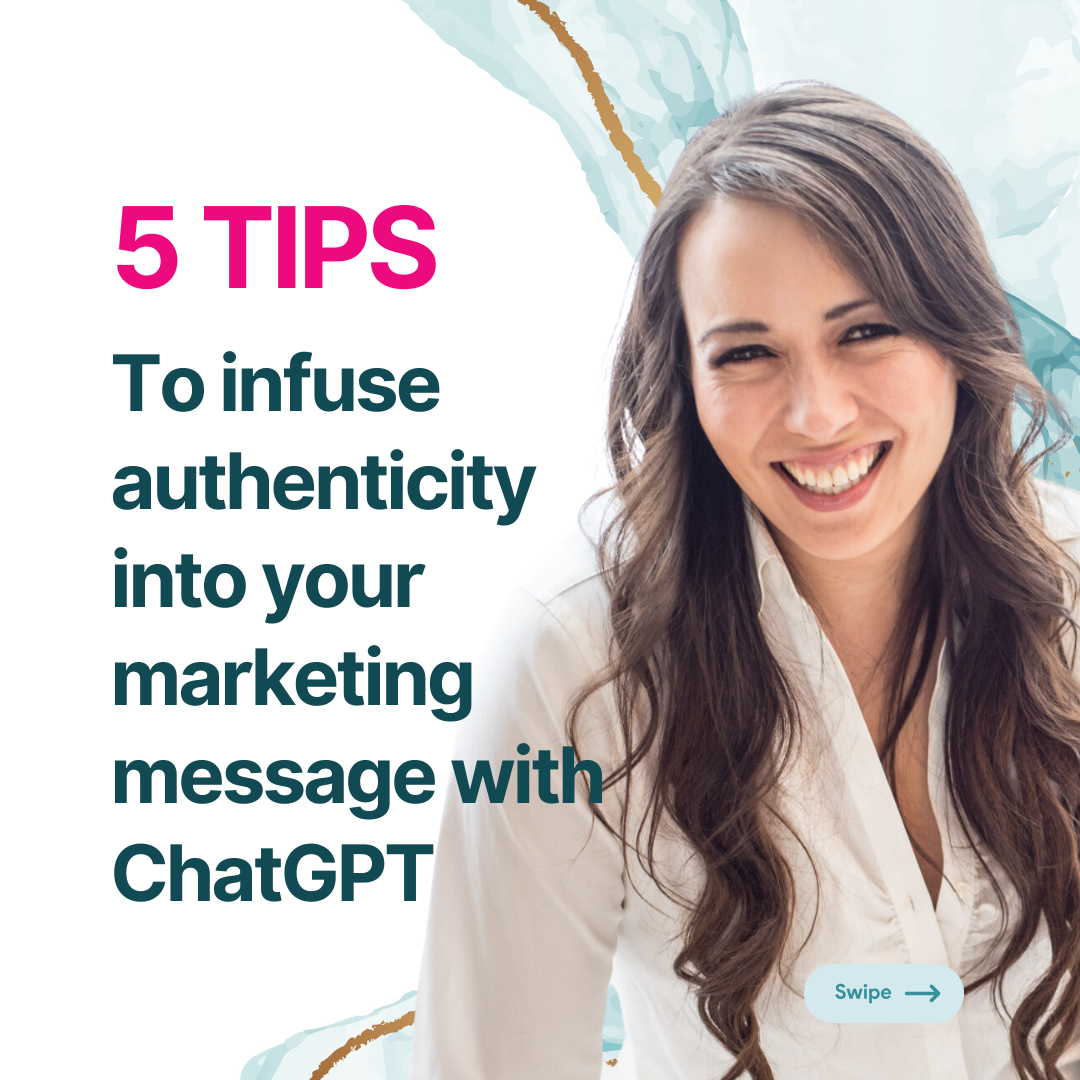 Remember when ChatGPT burst onto the scene in late 2022? It sent ripples of concern through the worlds of #Marketing, #Writing, and #Advertising. People were worried…
Could this be the end of the authentic human voice in content? 
Well, guess what? ChatGPT isn't a threat; it's a game-changer!Instead of diluting authenticity, ChatGPT can amplify it. Now you can scale your marketing efforts, all while retaining that unique voice that makes your brand, well, YOUR brand. 
If you've dabbled with ChatGPT, you know that a well-crafted prompt can be the difference between a bland message and a stellar one. And yes, it can get very specific, saving you from unnecessary headaches and reworks.Introducing: "5 Tips to Infuse Authenticity in Your Marketing Message with ChatGPT"This is your roadmap to leveraging ChatGPT in crafting authentic, resonant messages that hit the mark, every time.
5 Tips to Infuse Authenticity into Your Marketing Message with ChatGPT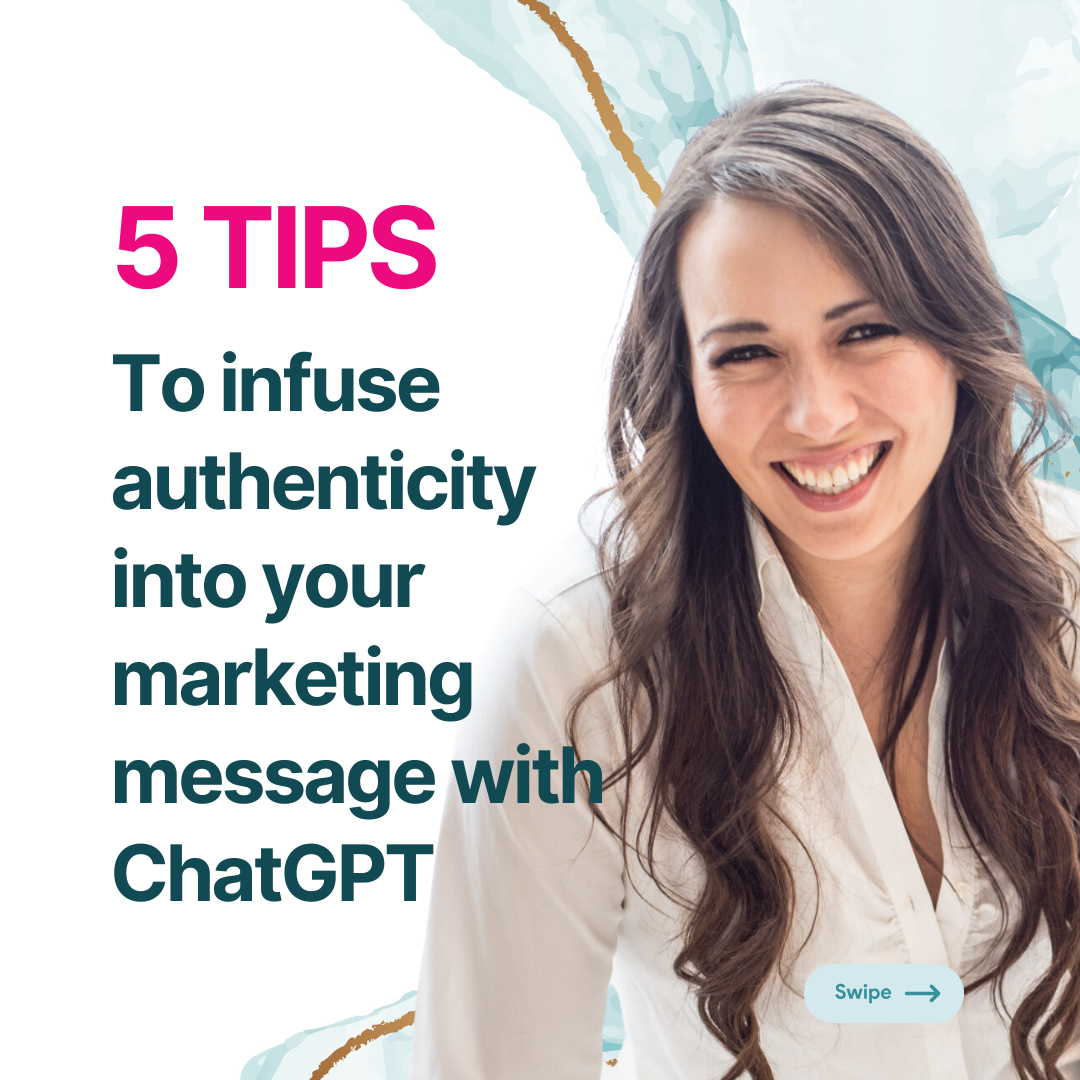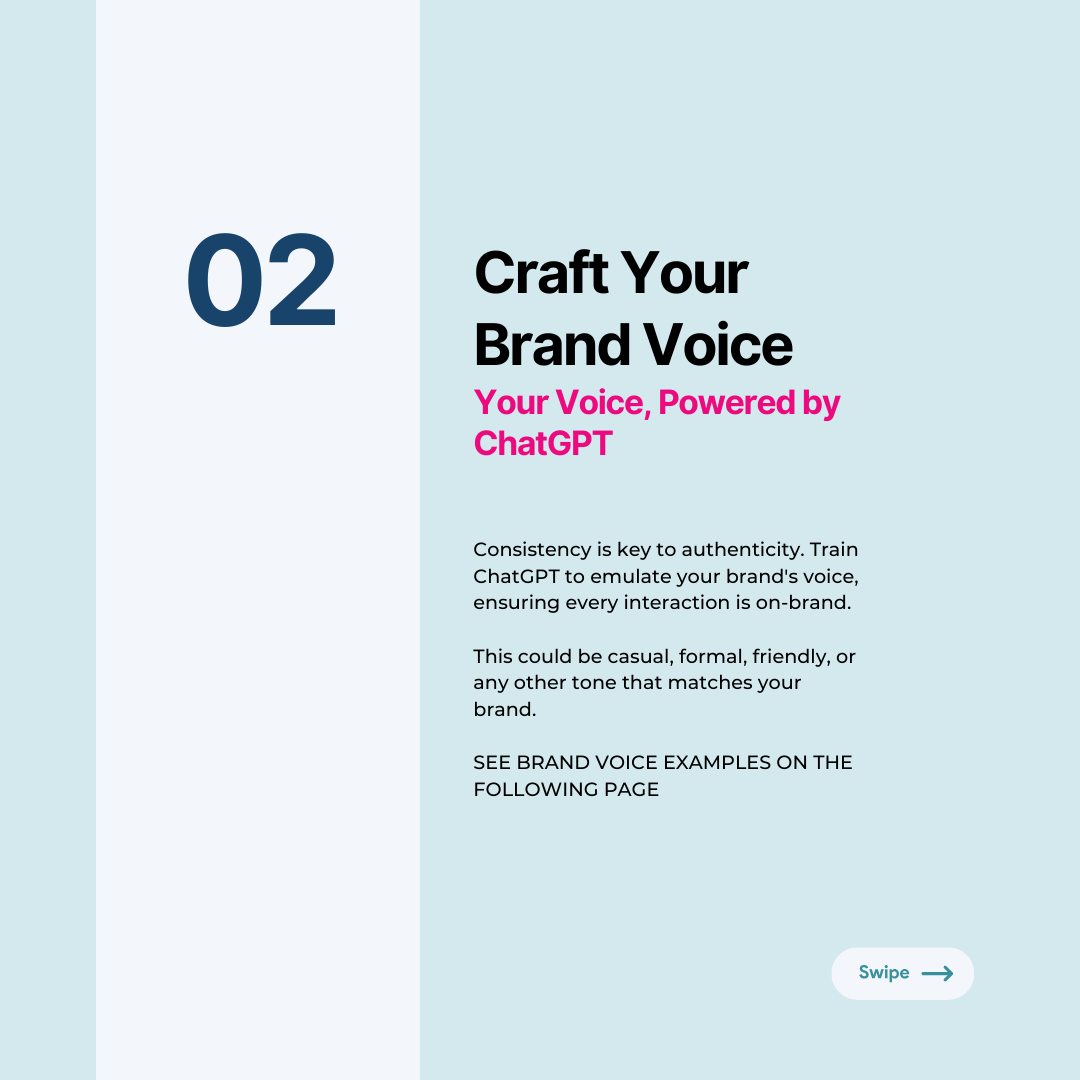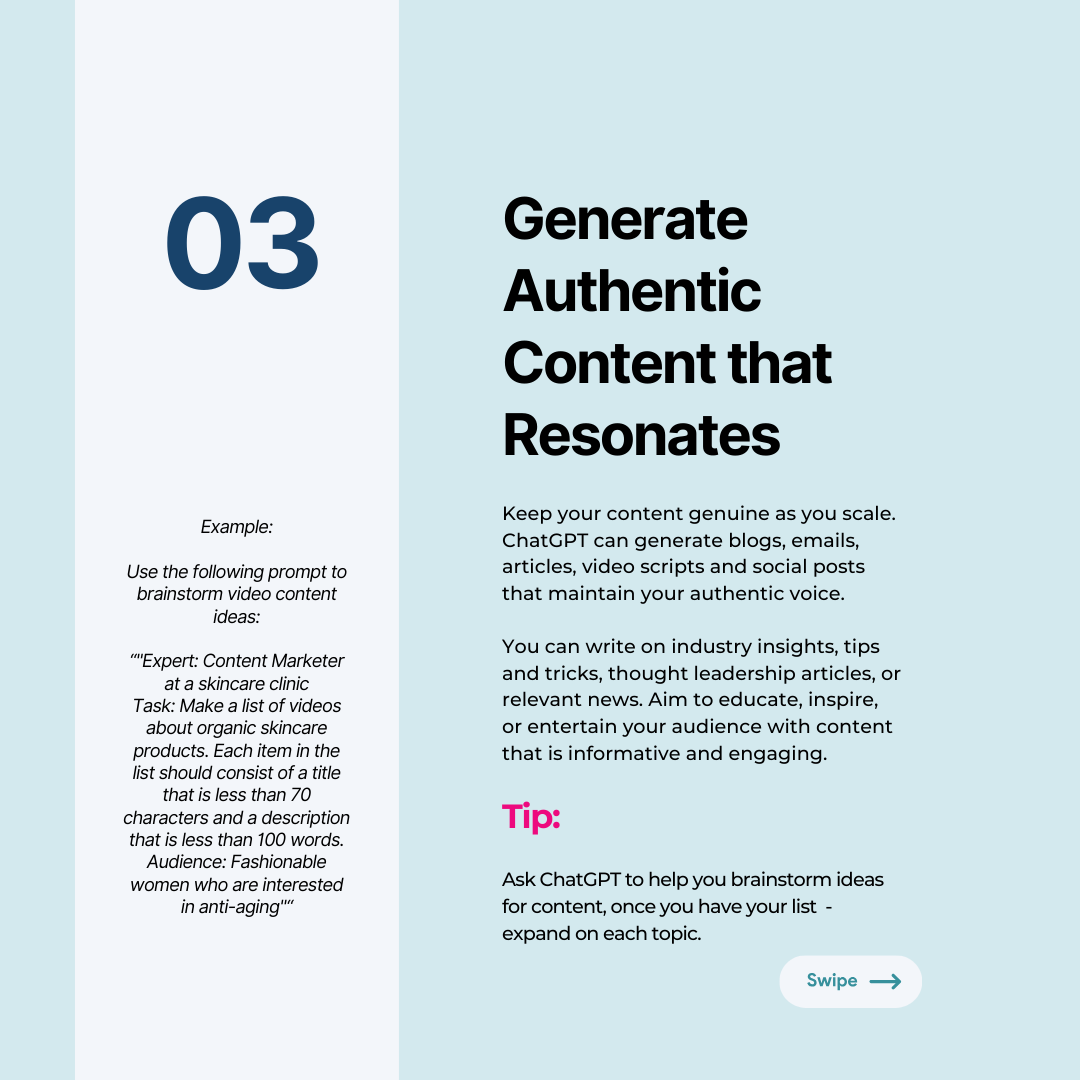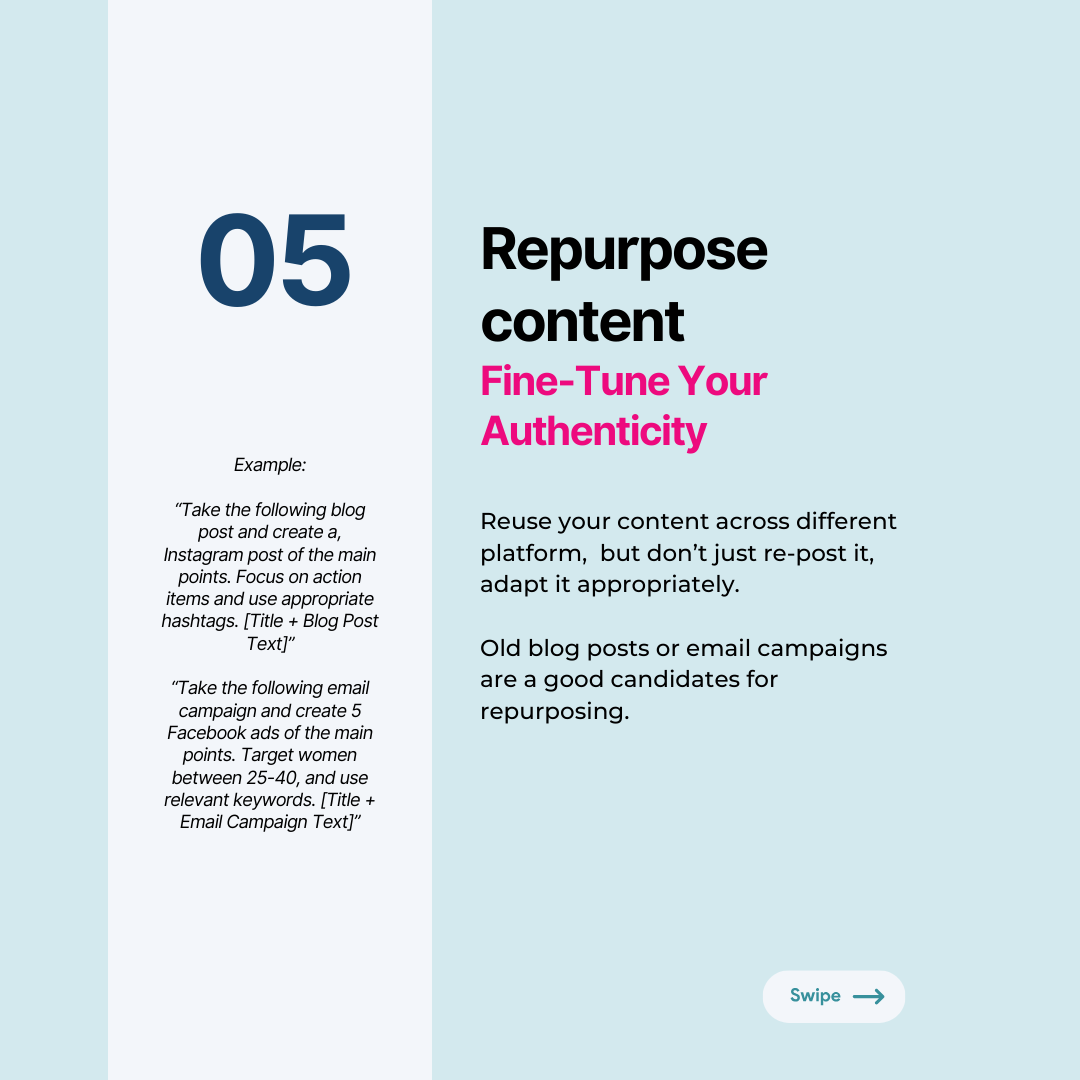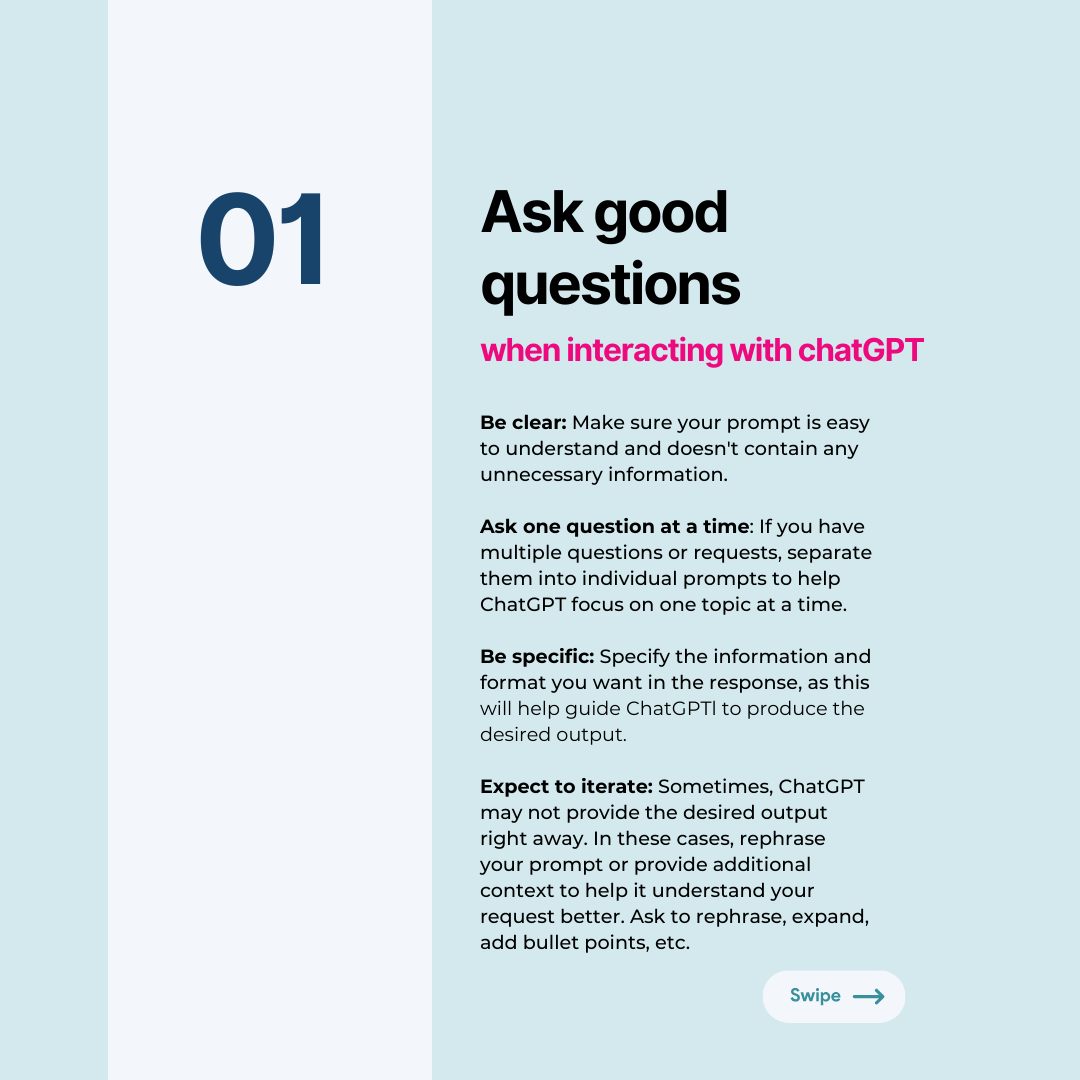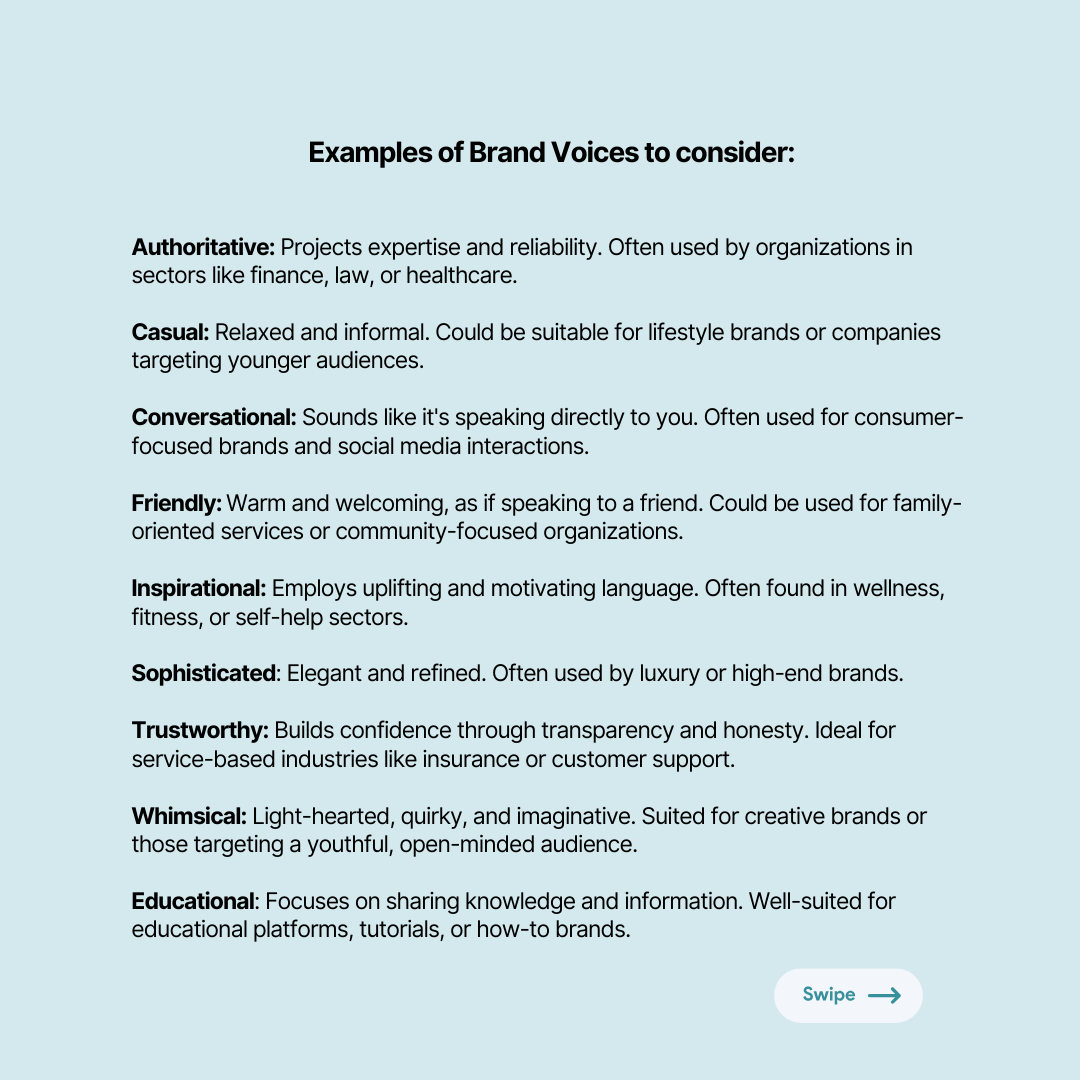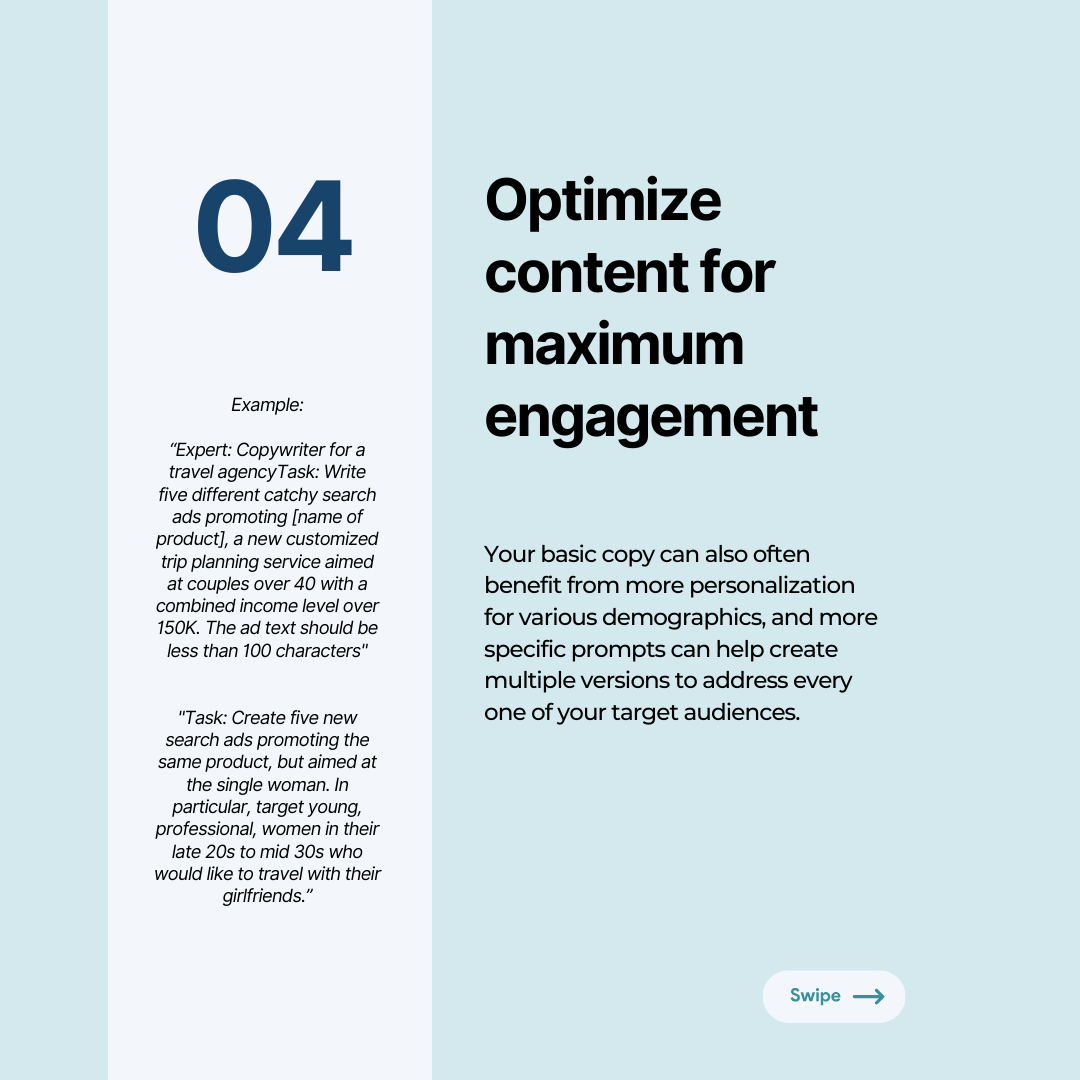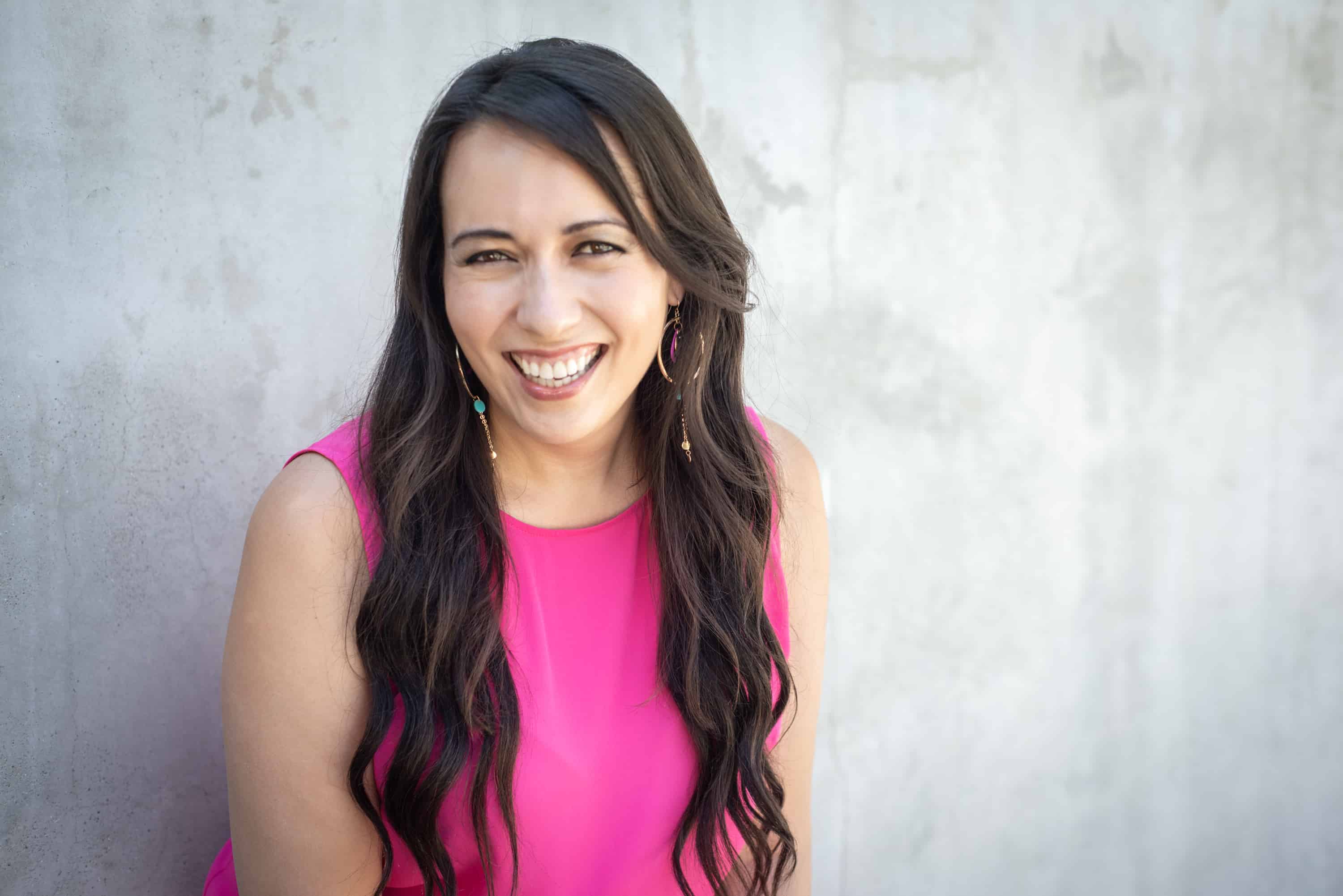 Hi, I am Amy Yamada.
a Business Coach, Entrepreneur and Author of my signature "Create, Connect, Offer" system
When you market yourself and your business in an authentic and loving way, you attract authentic and loving clients. When you have a sales conversation that is inspiring, heart-centered, and dedicated to making a difference, your BEST clients will be thrilled to work with you!
My team and I are dedicated to helping you build a deep connection with yourself, your vision, and your audience so you can make a big difference for your ideal clients and create the income you desire! Over the last six years, I have coached hundreds of entrepreneurs and spoken in front of thousands of them on how to create unique marketing messaging, write e-mail copy that personally connects and converts, and have heart-centered sales conversations with the RIGHT clients.
Once you learn these skills, you can build ANY level of business you'd like. 
Follow me on FACEBOOK.