One Simple Secret to Increasing Sales
So, diving right in… I know we all are excited about creating marketing ideas and, let's be honest, we're all wanting to call forward NEW CLIENTS!
Now, what I used to experience early on (and I bet you've felt it, too!), is this awkward tension when it's time to make the offer. It can make us stumble over our words and, sadly, sometimes we might even lose the sale!
So, let me help you out today. I've got this one SIMPLE secret that can boost your closing ratio:
Ask your burning question… then zip it! 🤐 Silence is golden, especially when you're at the crucial moment of asking for the sale.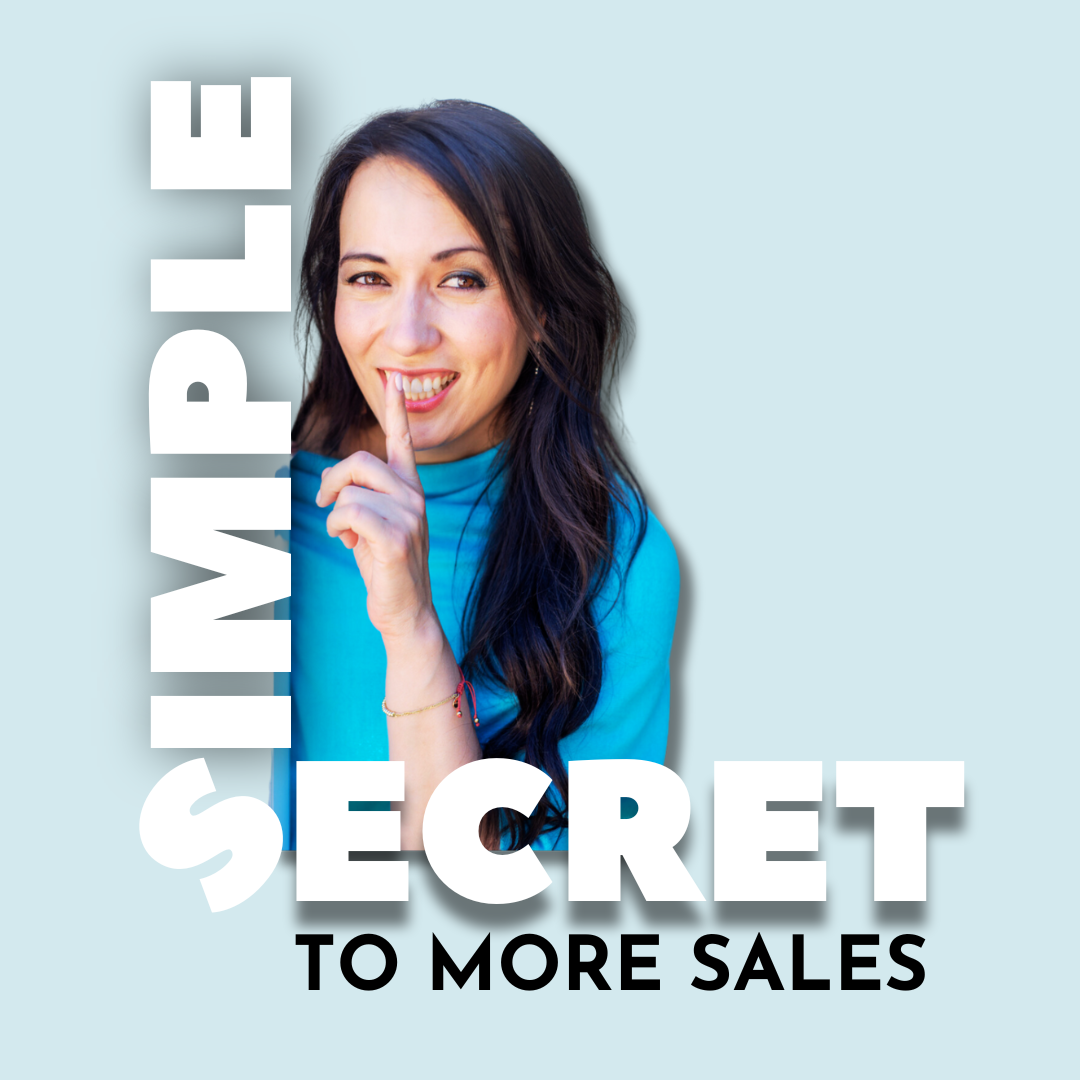 We've all been there, "Would you like to move forward? Because I think you would do great, and blah, blah, blah"… and then we tumble down the rabbit hole of over-explaining! 
Instead, ask your pivotal question and then, simply pause. When you keep talking, you are showing a lack of confidence and belief in what you are presenting, so you feel the need to defend what you are pitching.
I'm not saying the benefits are not important. You should talk about the benefits of your product or service BEFORE you present your offer.
Ask the question. Stop talking.
Let THEM answer.

It doesn't matter how much silence happens between you asking them the question and them speaking up.And if you are nervous about your pricing (which is another topic entirely), think about the VALUE of what you are offering, and BELIEVE in your product/service as a SOLUTION to their challenges and goals.Here are some more tips on getting the sale:
Speak with Assurance:
💡 Tip: Articulate your value proposition clearly and confidently, demonstrating strong belief in your offerings.
🤖 AI Tool: CrystalKnows is a valuable tool, acting as your guide to effective client communication.
Harness the Power of Silence:
💡 Tip: Avoid the temptation to fill the silence, allowing your clients the space to respond genuinely.
🤖 AI Tool: Otter.ai can be a helpful companion, allowing you to refine your conversation skills by reviewing past meetings.
Refine Your Pitch:
💡 Tip: Keep your pitch concise and focused, emphasizing the unique solutions your product or service provides.
🤖 AI Tool: Canva can assist you in creating succinct, compelling presentations.
Price Confidently:
💡 Tip: Align your pricing with the value you're providing and stand firm in it, reflecting your brand's worth accurately.
🤖 AI Tool: Pricefx offers valuable insights for optimizing pricing strategies based on market data.
Establish Clear Objectives:
💡 Tip: Setting clear, measurable objectives will help you maintain focus on the client's needs and the solutions provided.
🤖 AI Tool: Platforms like Trello or Asana can streamline your task and project management efficiently.
Tailor Your Solutions:
💡 Tip: Understand your client's unique needs and tailor your solutions effectively to address them.
🤖 AI Tool: Salesforce's Einstein AI offers personalized solutions and predicts future business trends based on your client's data.
Build and Maintain Strong Relationships:
💡 Tip: Show genuine interest in your clients' challenges and successes, fostering long-lasting, meaningful connections.
🤖 AI Tool: HubSpot helps manage client relationships, allowing you to maintain and nurture connections seamlessly.
Learn and Adapt Continuously:
💡 Tip: Seek feedback regularly, refine your approach based on experiences, and remain adaptable to varied client needs.
🤖 AI Tool: SurveyMonkey is great for collecting valuable feedback to understand your client's needs and expectations better.
Leverage Social Media Effectively:
💡 Tip: Utilize social media to connect with potential clients and increase visibility by sharing valuable content.
🤖 AI Tool: Buffer or Hootsuite can help manage and schedule posts efficiently across different platforms.
Wrapping Up…
To all entrepreneurs out there working on building their businesses, remember, strategic silence is a strength. Believe in the value you provide, focus on delivering solutions, and leverage these strategies and tools to elevate your client acquisition process. Every interaction is an opportunity to learn and grow.
If you want to learn more about how to
Build Your Authority,
Attract Your Ideal Clients,
and Convert Leads to Buyers in a fraction of the time using AI
Join hundreds of others already utilizing the principles of Authentic Marketing with AI.
Learn more HERE
To your continued success and fulfillment, keep pushing boundaries and elevating the entrepreneurial landscape!
Pro Tip
Develop a resilient mindset.
Embrace rejections as learning opportunities and stay focused on your goals, adapting and refining your approach as you go.
Bonus: Unlocking Sales Success: 6 effective Ways to Ask for a Sale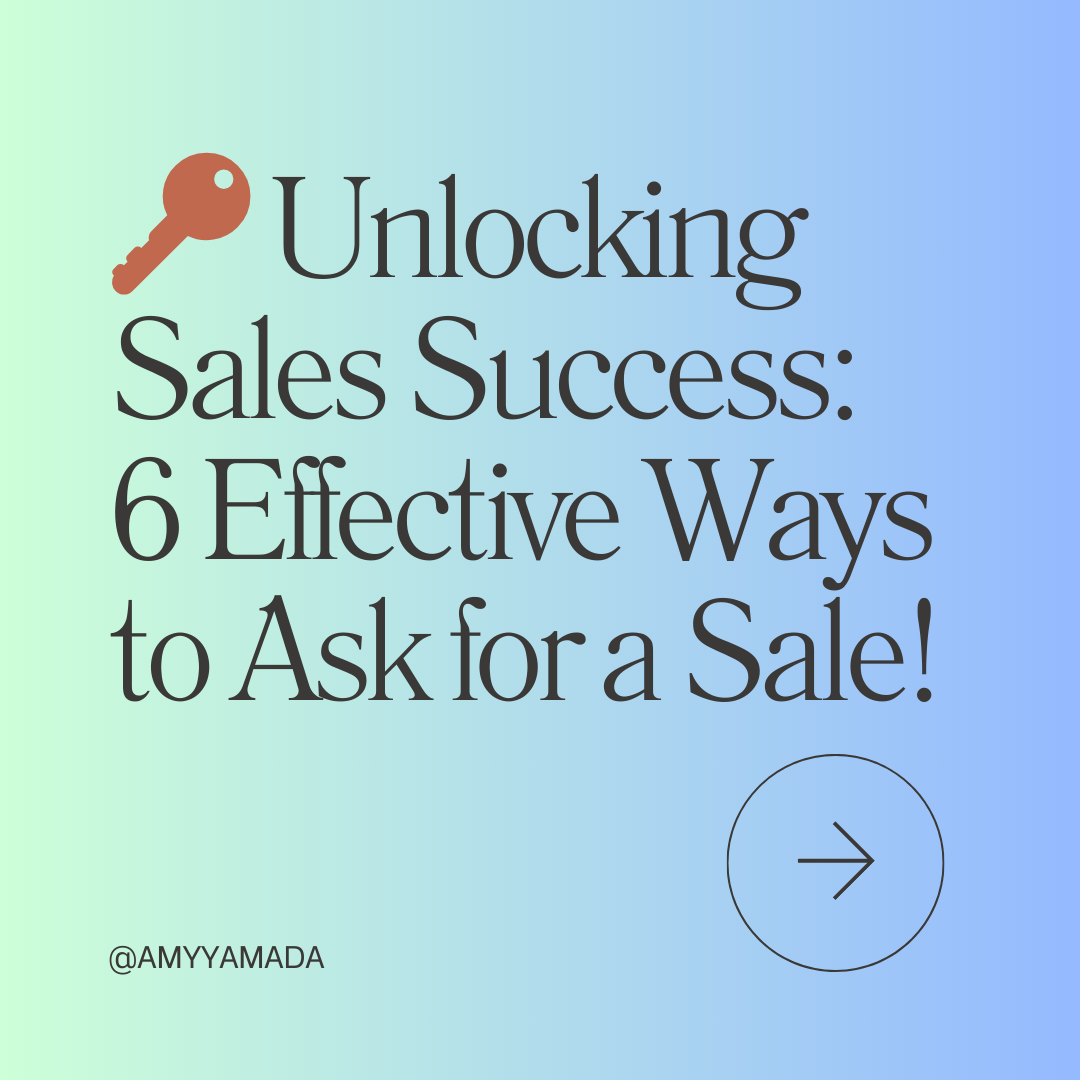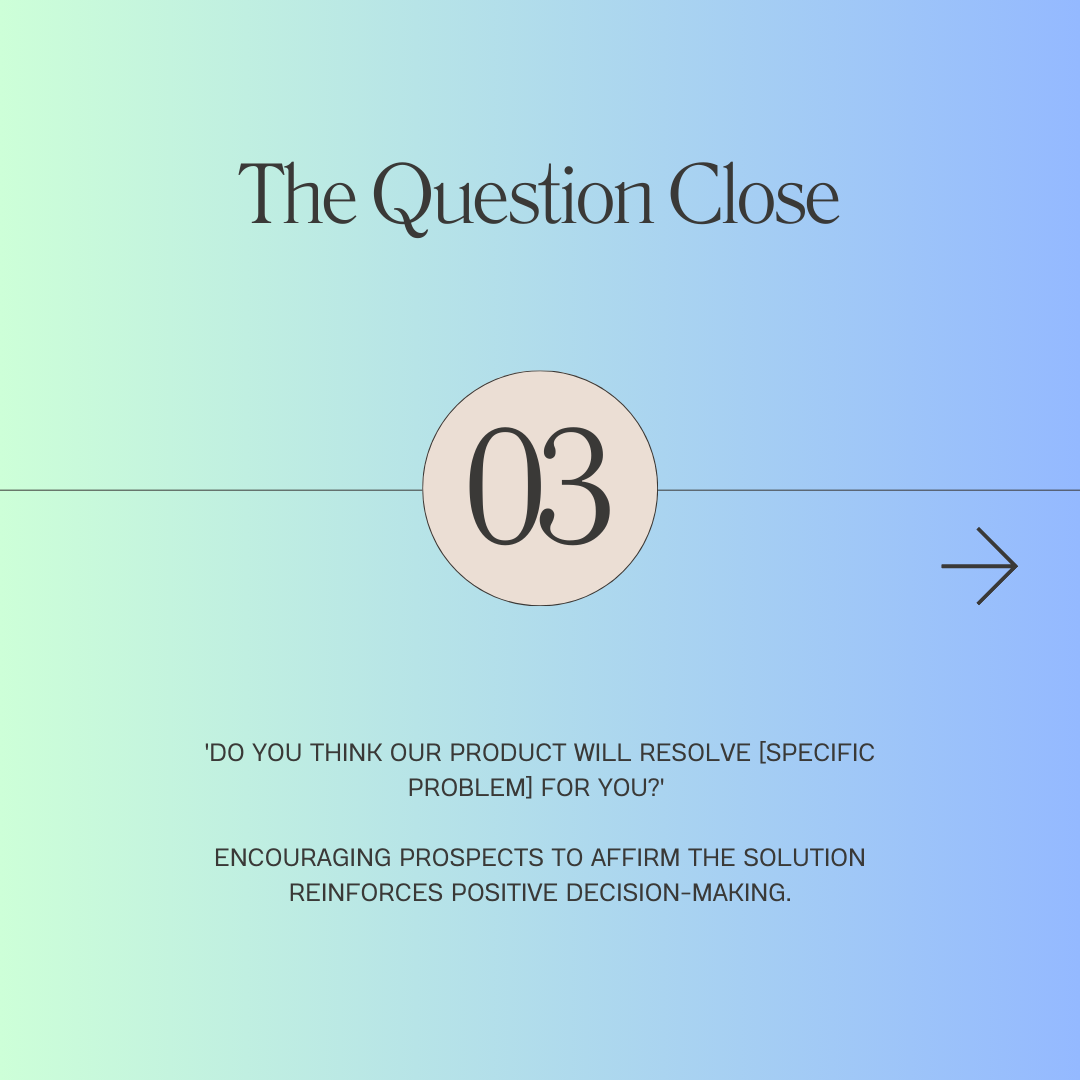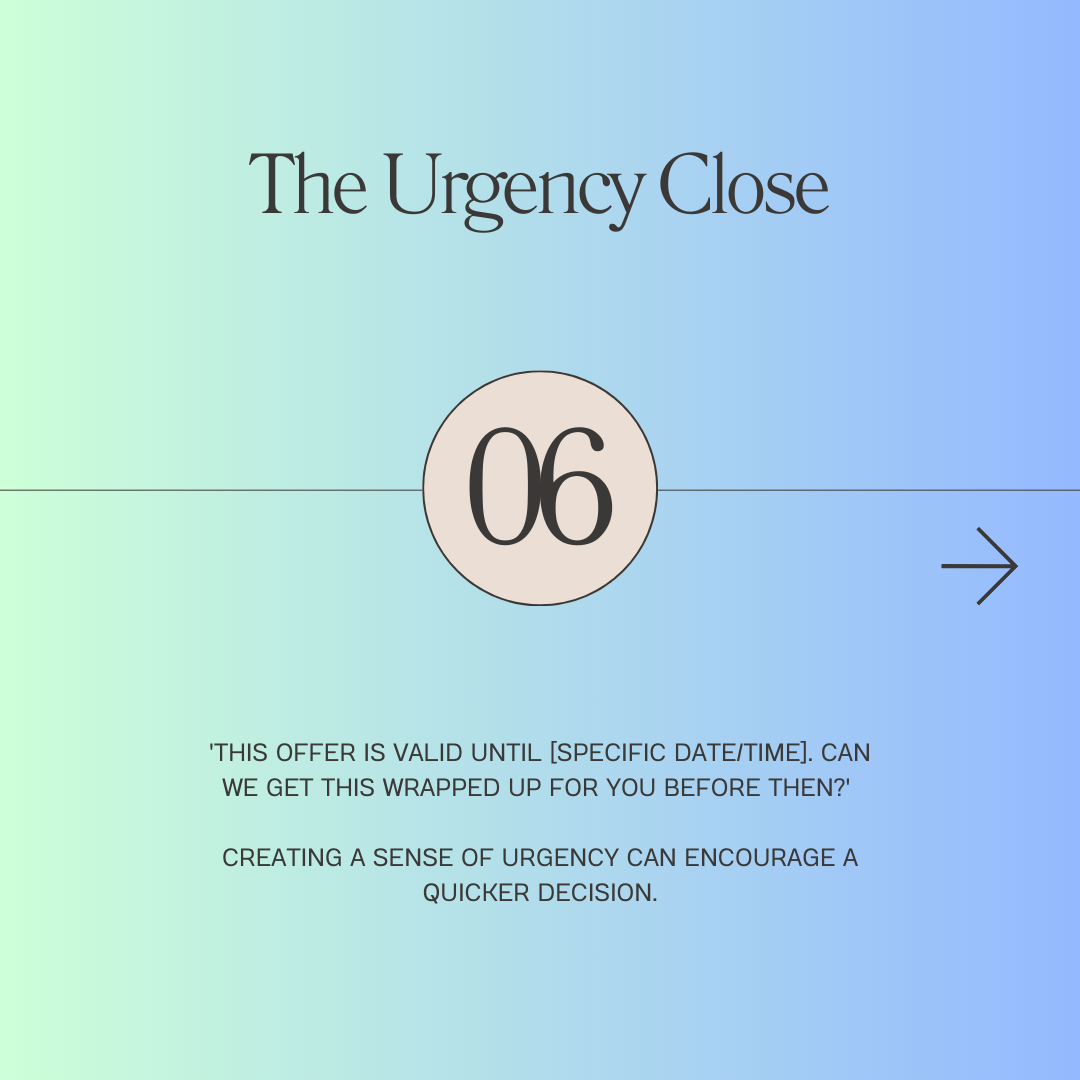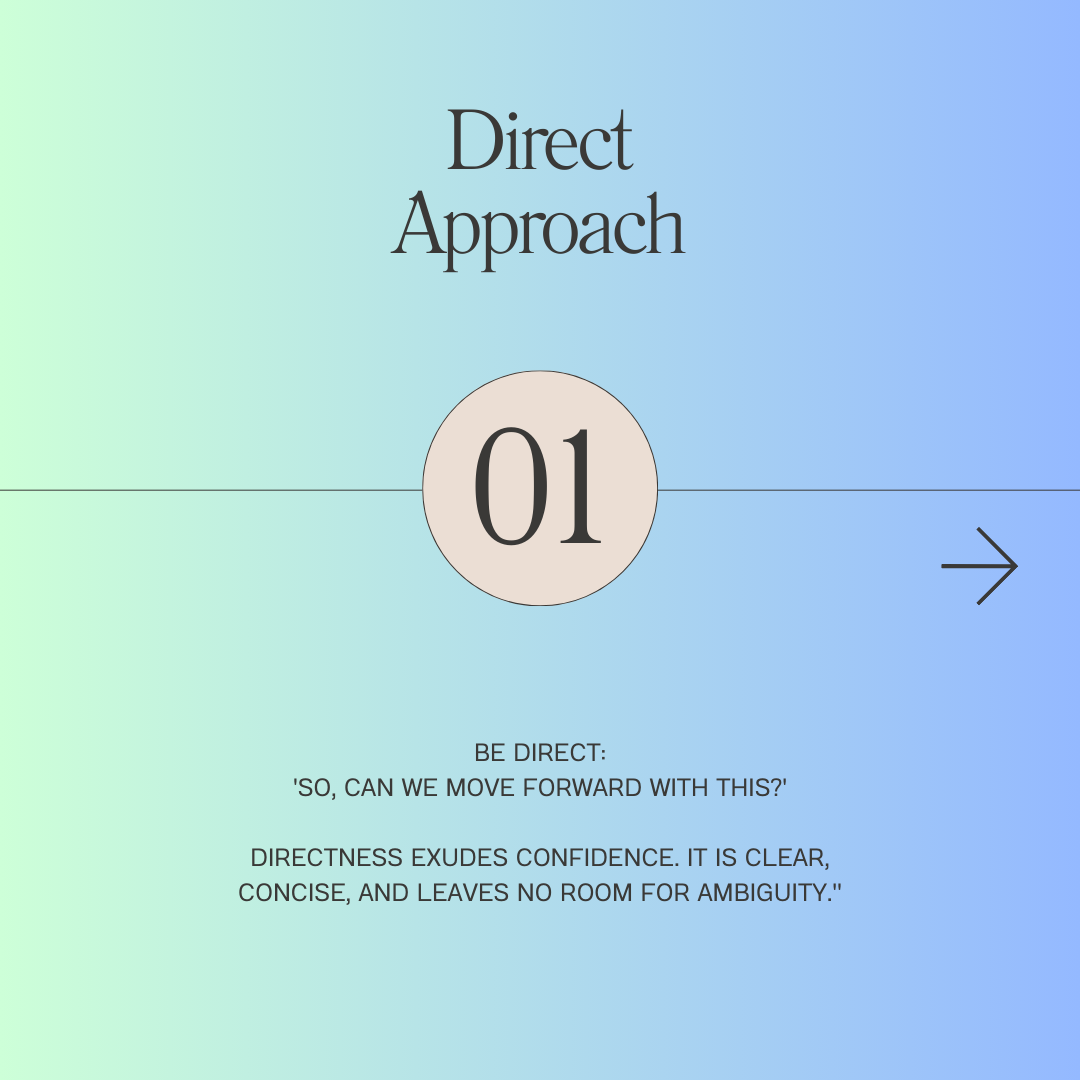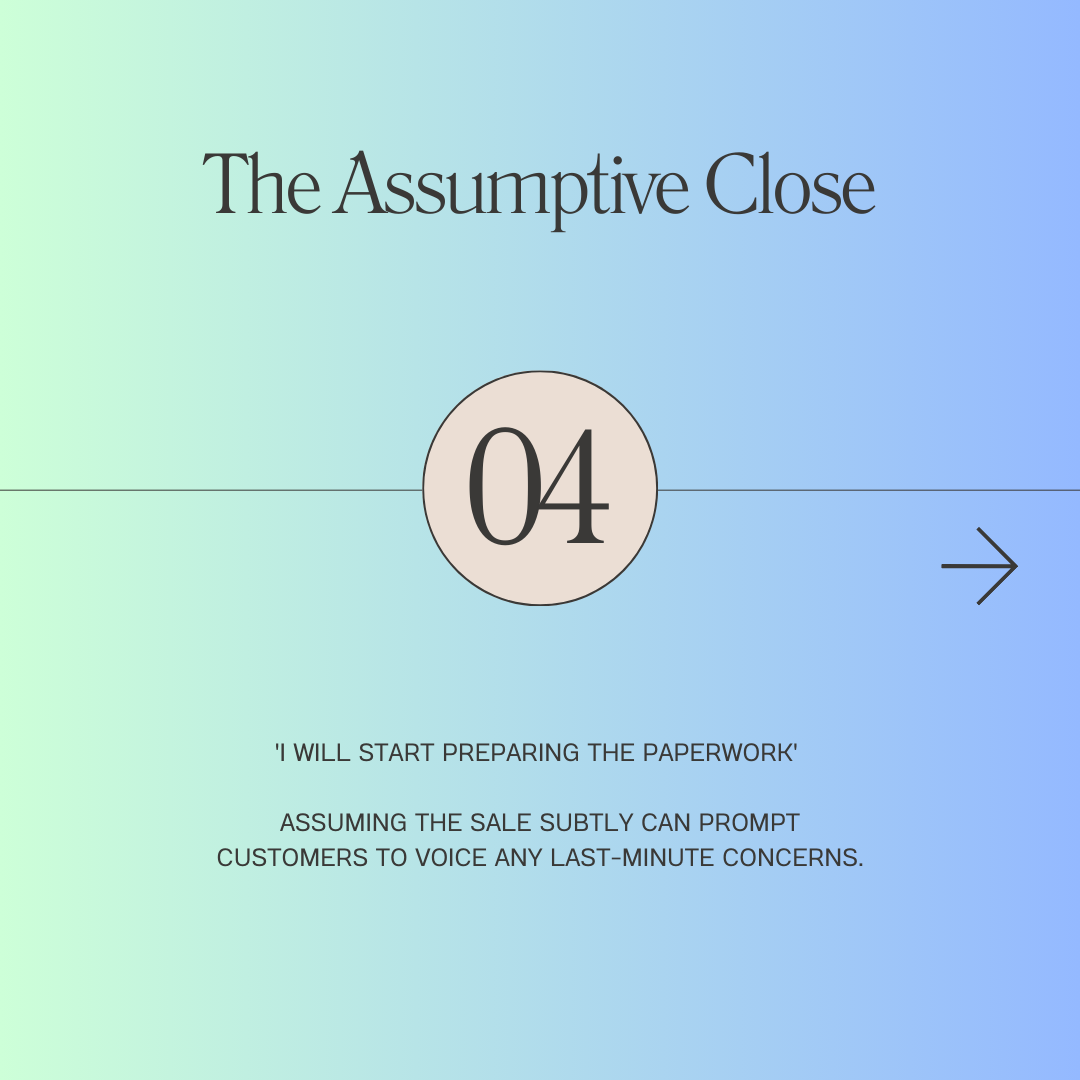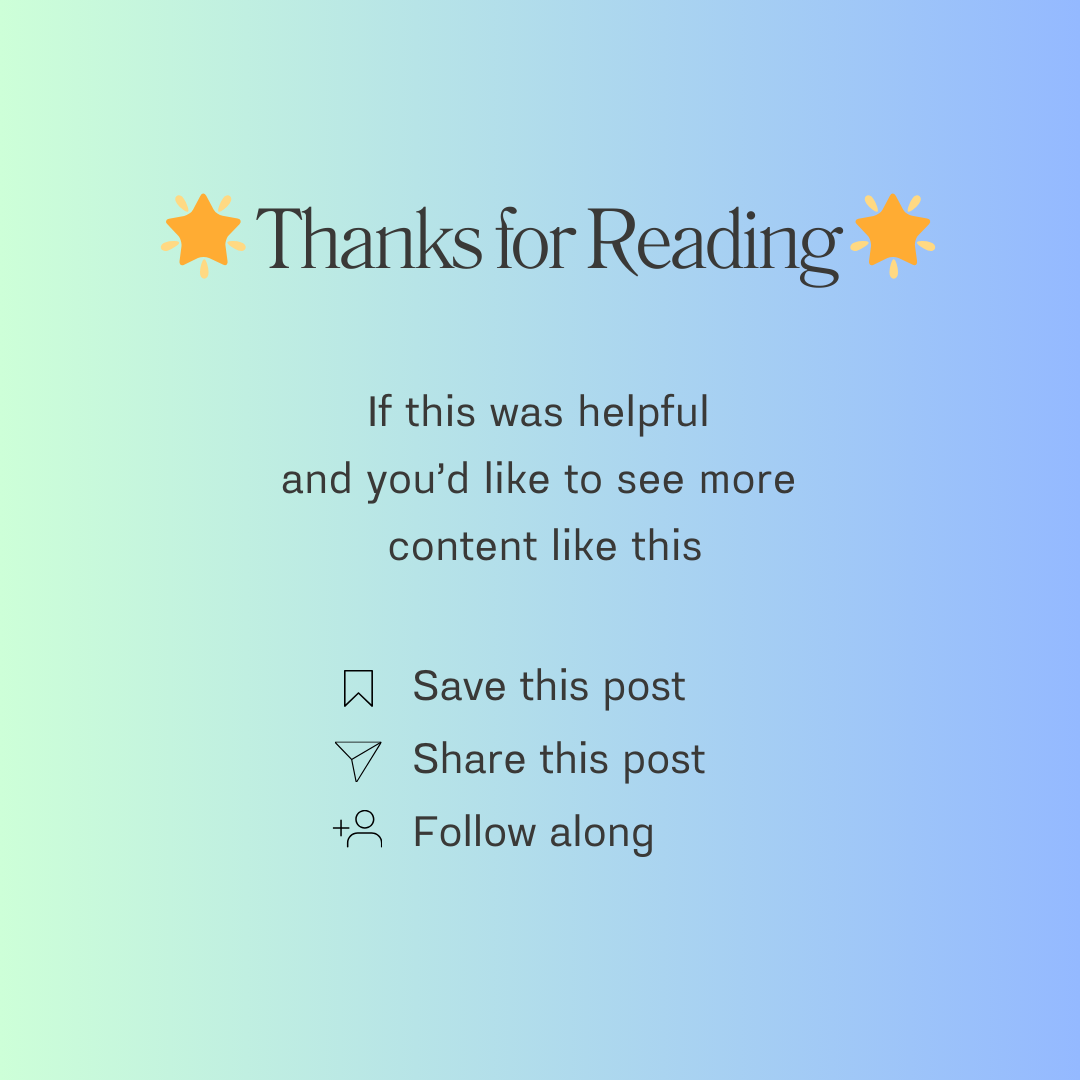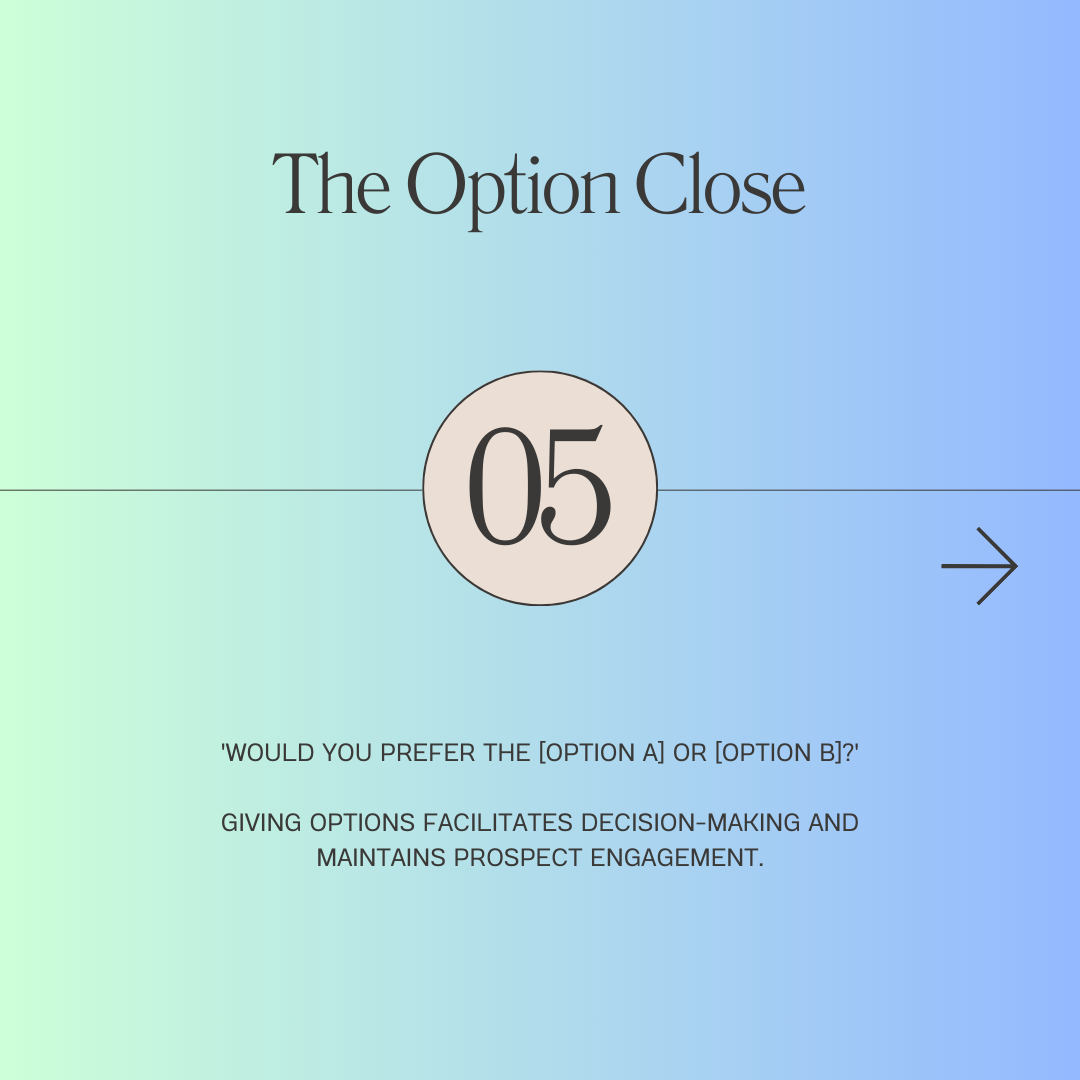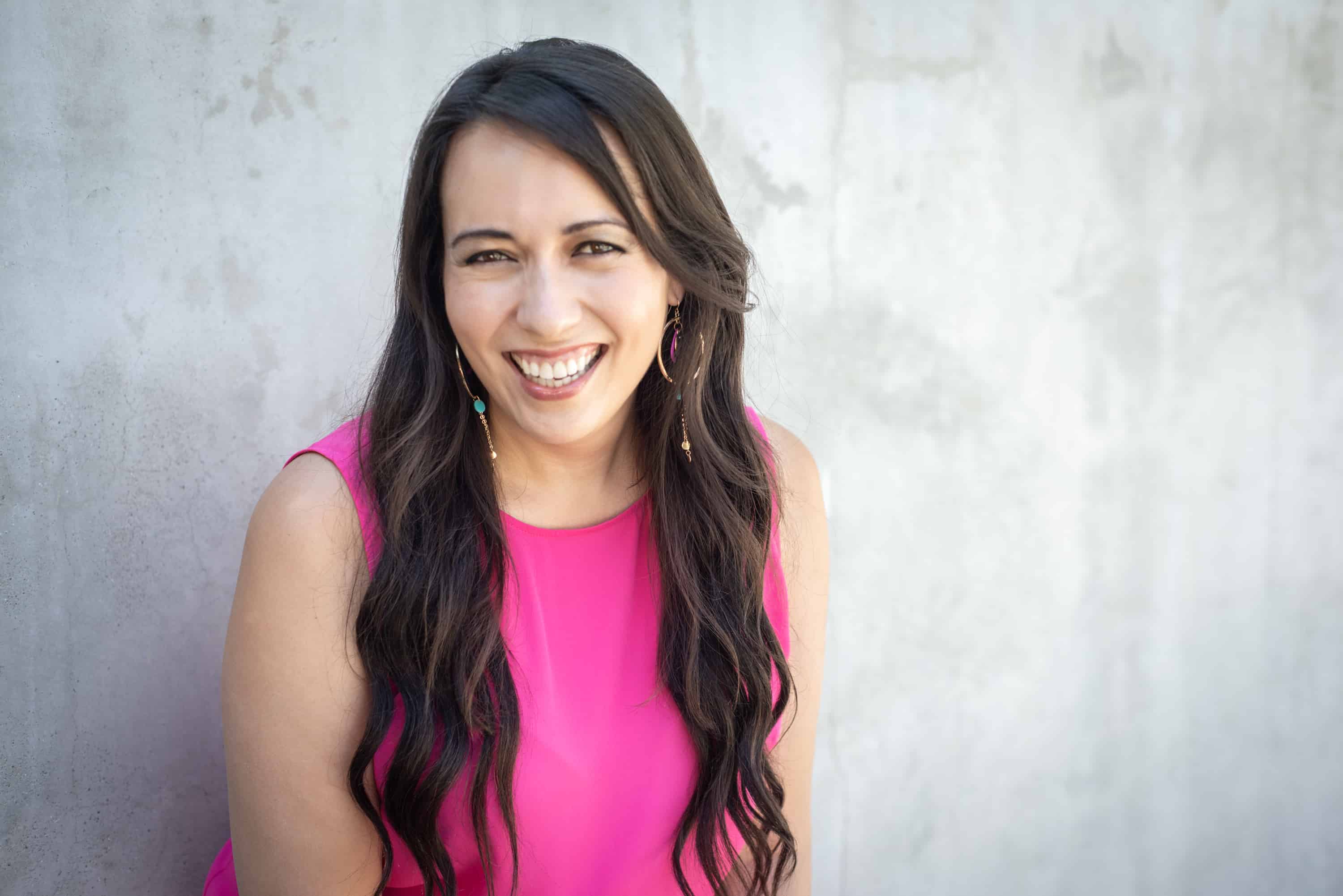 Hi, I am Amy Yamada.
a Business Coach, Entrepreneur and Author of my signature "Create, Connect, Offer" system
When you market yourself and your business in an authentic and loving way, you attract authentic and loving clients. When you have a sales conversation that is inspiring, heart-centered, and dedicated to making a difference, your BEST clients will be thrilled to work with you!
My team and I are dedicated to helping you build a deep connection with yourself, your vision, and your audience so you can make a big difference for your ideal clients and create the income you desire! Over the last six years, I have coached hundreds of entrepreneurs and spoken in front of thousands of them on how to create unique marketing messaging, write e-mail copy that personally connects and converts, and have heart-centered sales conversations with the RIGHT clients.
Once you learn these skills, you can build ANY level of business you'd like. 
Follow me on FACEBOOK.